Published on
March 21, 2014
Category
News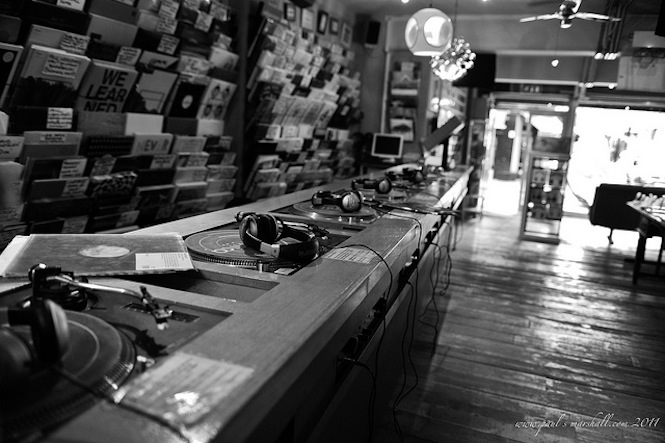 Who better to host a mix series than the shop that supplies the music to a countless number of the most important and forward-thinking DJs around?
Cementing itself as a Soho institution over ten successful years selling records to the great and the good on the London music scene and beyond, our friends at Phonica Records have launched a new mix series, which last week kicked off with German producer Damiano Von Erckert.
Speaking about the first mix, Phonica say: "We're big fans of last year's house/disco melting pot long-players 'Love Based Music' and 'Mr. Pink What Have You Been Smokin'?' (with Tito Wun) here at Phonica. They really need to be seen as well as heard though, with their brilliantly original packaging all part of the fun. His brand new 12″ 'Giant Pandas And Other Nice Things In Life' is out this month on his own label AVA."
Drawing on a vast reservoir of good will shown by DJs and producers towards the shop that has consistently directed them to the best records around, Phonica's mix series follows the release of their 10th anniversary triple vinyl compilation, which features friends of the store like Henrik Schwarz, Trevor Jackson and John Morales offer up new tracks for exclusive release on the 10 Years Of Phonica comp.
Listen to the mix here and check out the tracklisting below:
Phonica Mix Series 1 – Damiano Von Erckert by Phonica Records on Mixcloud
Tracklist:
01. Earth, Wind & Fire – Power
02. Aphrodisiac – Song Of The Siren (Mediterranean Mix)
03. Theo Parrish – Levels
04. DJ Fett Burger & DJ Speckgürtel – Deepspeck
05. House People – Godfather Of House
06. AM KNM – Metroidame
07. Ben Mays – Love A Man
08. Groove Patrol – I Can Feel It
09. Damiano Von Erckert – Jack Ryder
10. Tony Cook feat. Dam Funk – What's On Your Mind
11. Damiano Von Erckert feat. Georgia Anne Muldrow – Me Like You
12. Gerald Alston – Hell Of A Situation
For more info, download and subscribe links, visit the Phonica website.
Read our interview with Phonica Records charting ten years in the business and the twelve 12″s that defined its decade here.