Published on
July 15, 2019
Category
News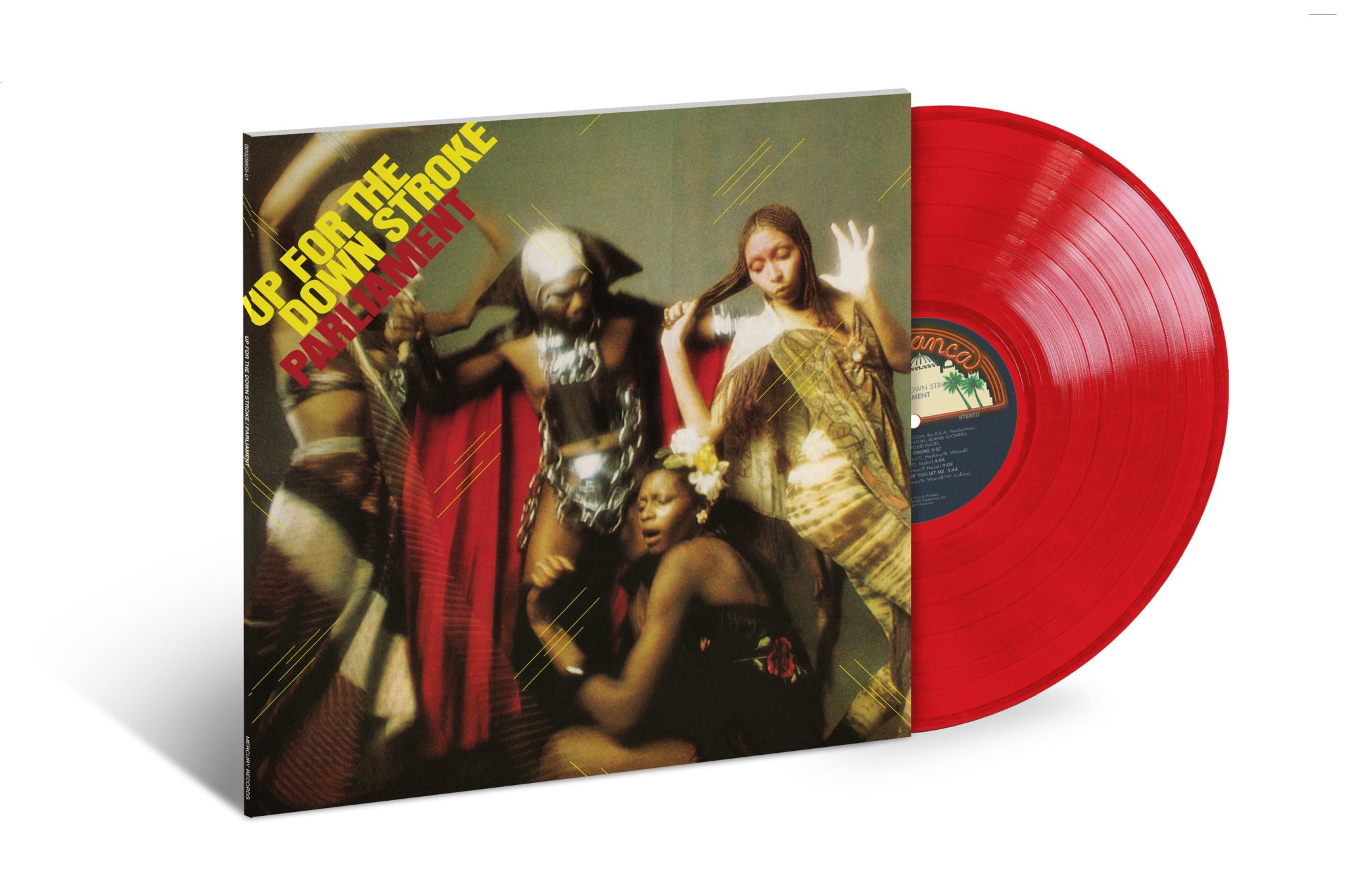 "Chocolate city with a marshmallow centre and a graham cracker crust of corruption."
Parliament have reissued two LPs on vinyl –  Up for the Down Stroke and Chocolate City – available now via Universal Music imprint Urban Legends.
Read more: An introduction to Parliament-Funkadelic in 10 records
The George Clinton-fronted collective formed in New Jersey in the late 1950s. Later becoming a genre-crossing inspiration for artists ranging from Talking Heads and Dr. Dre, the iconic funk outfit also spawned the birth of a movement later known as P-Funk.
Up for the Down Stroke was originally released in 1974, followed by Chocolate City in 1975 – the latter of which is named after Washington DC, nicknamed the Chocolate City, where the group first found success.
Parliament reformed back in January 2018 and released the song I'm Gon Make U Sick O'Me, their first new release in 38 years, as well as a Parliament album, Medicaid Fraud Dogg later that year.
Head here to order a copy, check out the artwork and tracklists below.
Tracklists:
Up For The Down Stroke
1. Up For The Down Stroke
2. Testify
3. The Goose
4. I Can Move You (If You Let Me)
5. I Just Got Back (From The Fantasy: Ahead Of Our Time In The Four Lands Of Elliot)
6. All Your Goodies Are Gone
7. Whatever Makes Baby Feel Good
9. Presence Of A Brain
Chocolate City
1. Chocolate City
2. Ride On
3. Together
4. Side Effects
5. What Comes Funky
6. Let Me Be
7. If It Don't Fit (Don't Force It)
8. I Misjudged You
9. Big Footin'
Photo by Bruce W. Talamon