Published on
November 21, 2019
Category
News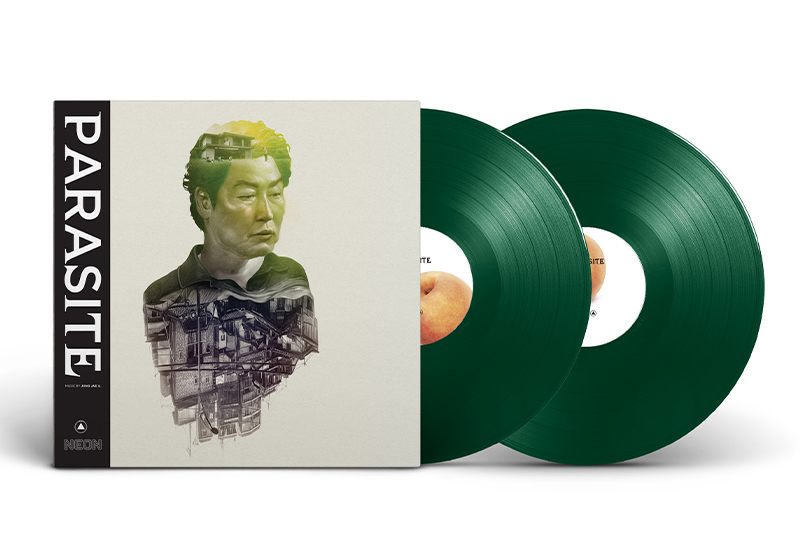 Apprehensive piano compositions and delicate strings.
Sacred Bones is releasing Jung Jae Il's original score for Parasites, on 2xLP this January.
Read more: The inexorable rise of vinyl soundtrack releases
A winner of the 2019 Palme d'Or, Parasite is the seventh film by Korean director Bong Joon Ho, and stars Song Kang-ho, Lee Sun-kyun, Cho Yeo-jeong, Choi Woo-shik and Park So-dam.
The thriller follows a young man from a poor household who begins to tutor a rich family's daughter and gradually infiltrates their life.
Scored by Jung Jae Il, Parasite glides from operatic vocals in 'Camping', to the dark, drone-esque sounds of 'The Hellgate', before closing with upbeat guitar rhythms in 'Soju One Glass'.
The soundtrack will be pressed in a variety of colours: "Green Grass", "Peach", "Galaxy" and "Scholar's Rock".
Head here for more info in advance of its 31st of January release, and check out the tracklist below.
Tracklist:
1. Opening
2. Concilation I
3. On The Way to Rich House
4. Conciliation II
5. Plum Juice
6. Mr. Yoon and Park
7. Conciliation III
8. The Belt of Faith
9. Moon Gwang Left
10. Camping
11. The Hellgate
12. Heartrending Story of Bubu
13. Zappaguri
14. Ghost
15. The Family is Busy
16. Busy to Survive
17. The Frontal Lobe of Ki Tank
18. Water, Ocean
19. Water, Ocean Again
20. it is Sunday Morning
21. Blood and Sword
22. Yasan
23. Moving
24. Ending
25. Soju One Glass