Published on
May 1, 2020
Category
News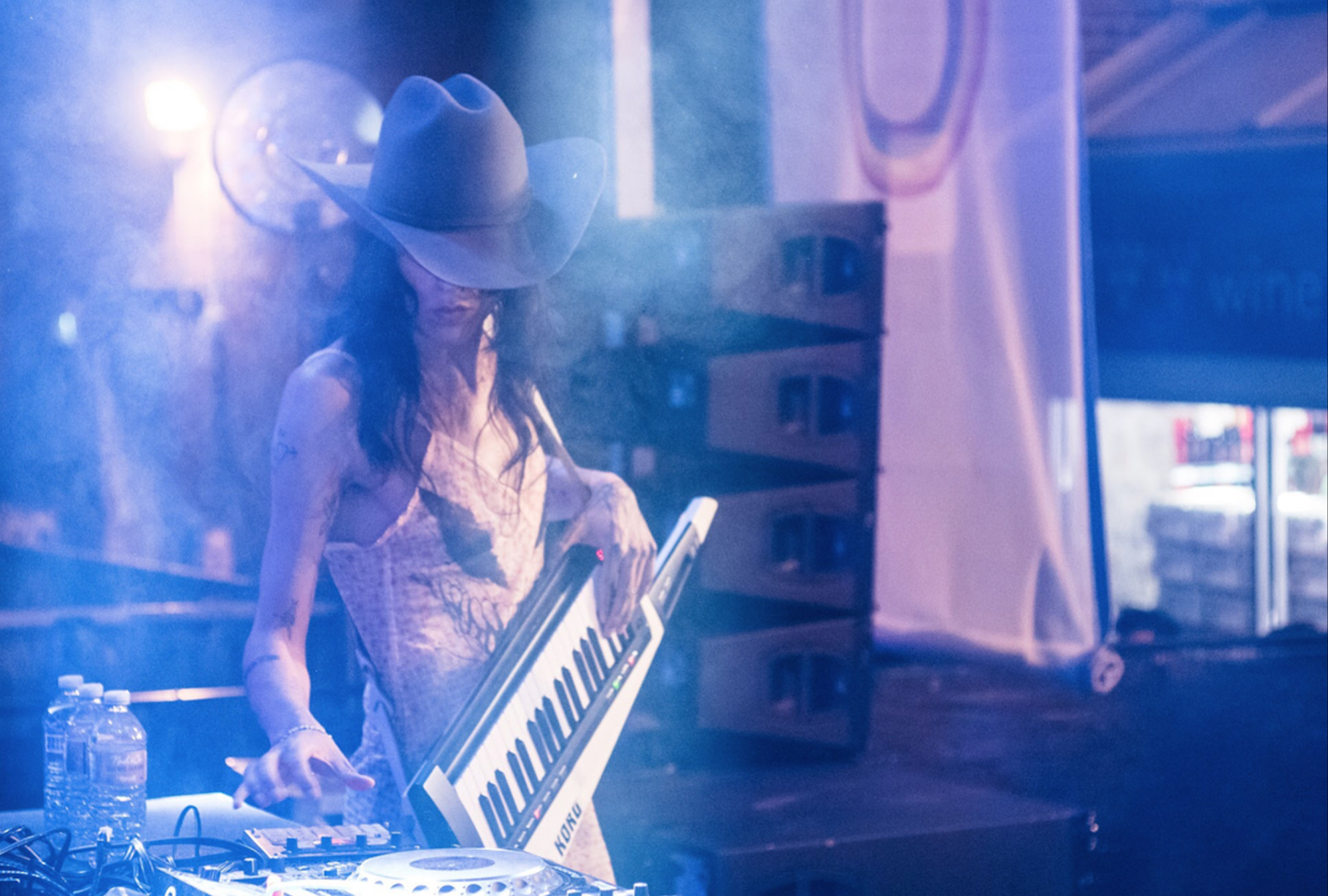 Crystalline piano, spoken word refrains and celestial ambient backdrops.
Elysia Crampton has released a new album, called ORCORARA 2010, via PAN,  with its vinyl offering forthcoming this July.
Read more: Elysia Crampton on the disparate identities, experiences and musics that inform her practice
Originally commissioned for Geneva's Biennale de l'Image en Mouvement 2018, ORCORARA 2010 "follows intergenerational trauma, fugitives of Christian violence in a twilight called puruma, returning to mamacocha, the sea that theorists call nowhere," notes PAN.
ORCORARA 2010 is dedicated to the life of Paul Sousa, and the work of Sage LaPena and Dr. Gretel Mendizabal Nolte.
Released to coincide with Bandcamp's no fee day today (Friday 1st May), all proceeds will go to the American Indian Movement West/ AIM SoCal chapters.
ORCORARA 2010 follows the release of Crampton's Spots Y Escupitajo on The Vinyl Factory in 2017.
Head here to purchase a copy of ORCORARA 2010, check out the artwork and tracklist below.
Tracklist:
1. Secret Ravine
2. Dog Clouds (feat. Jeremy Rojas)
3. Morning Star-Red Glare-Sequoia Bridge (ft. Jeremy Rojas)
4. Grove (feat. Embaci)
5. Sierra Nevada (feat. Jeremy Rojas)
6. Homeless (Q'ara)
7. Amaru (Dried Pine)
8. Crucifixion (feat. Shannon Funchess)
9. Spring of Wound
10. Crest (feat. Fanny Chuquimia)
11. Abolition
12. Flora (feat. Jeremy Rojas)
Photo by: Troy Jackson