Published on
May 3, 2018
Category
News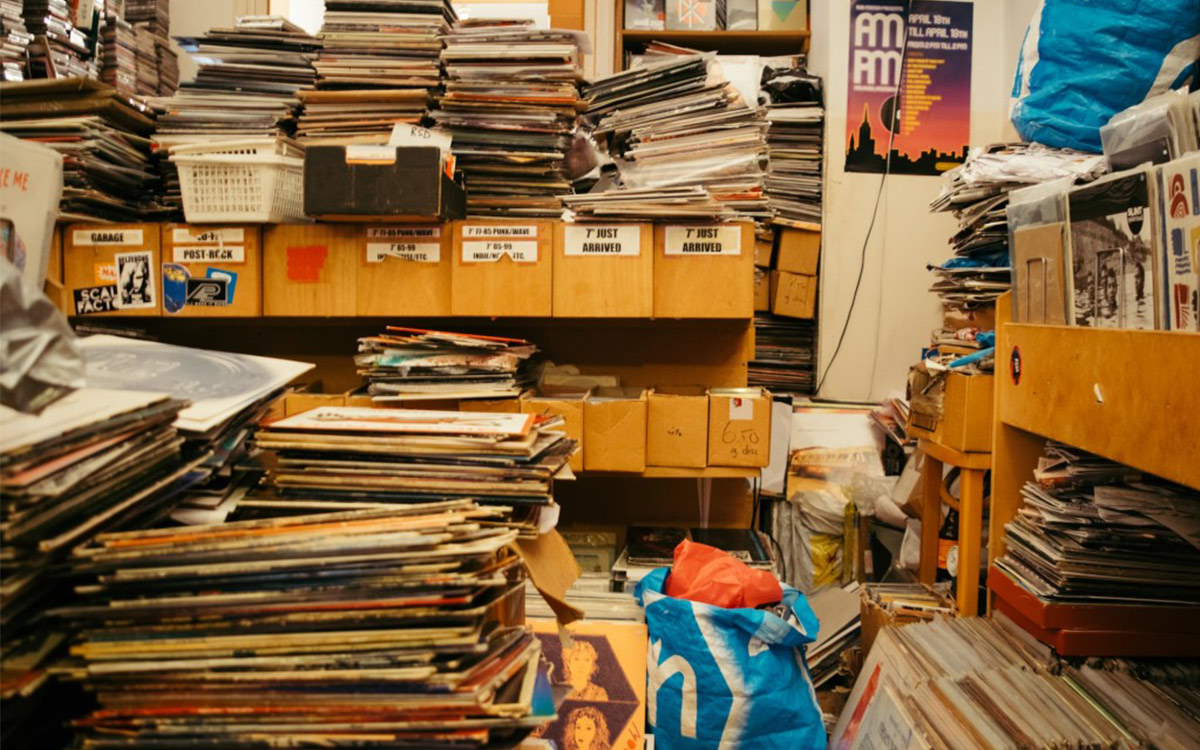 The site has also released the top 20 best selling vinyl variant releases for January – March 2018.
Discogs has announced its vinyl sales figures for 2017, reports the BBC.
Over 10 million records were sold on the site last year, an increase of 1.4 million from 2016.
In addition, Discogs revealed the top selling vinyl variant releases from January through March of this year, combining all formats into one master list.
There were some expected entries, including numbers 1 and 2 – a Scopex 4xLP reissue by Tresor and Yasuaki Shimizu's Kakashi on WRWTFWW, as well as Andres' seminal house roller 'New For U' at number 7.
The site also announced the 20 most expensive records sold on site over the same period, with The Beatles' 'Love Me Do' 7" promo single taking the top spot for a cool $10,502.00
Though Bowie normally tops vinyl sales, a lá Record Store Day 2018, he was surprisingly absent from these charts.
Earlier this week, Nielsen and Official Charts reported that Record Store Day 2018 vinyl sales year hit an all-time high.
Check out Discogs' Q1 lists in full below.
Top 20 best selling vinyl variations
1. Various Artists – Scopex '98-'00 – 4xLP reissue
2. Yasuaki Shimizu – Kakashi – LP reissue
3. Ryan Adams – Live At Rough Trade – Limited LP
4. Solid Space – Space Museum – LP reissue
5. Gorillaz – Demon Days – 2xLP Club Edition reissue
6. Velly Joonas – Stopp, Seisku Arg! – 7"
7. Andrés – New For U – 12"
8. Prince And The Revolution – Purple Rain – LP allied pressing variant
9. Daft Punk – Random Access Memories – 2xLP reissue
10. Stardust – Music sounds Better With You – 12", etched
11. Tracy Chapman – Tracy Chapman – LP
12. Shame – Songs of Praise – Limited sky blue LP
13. The Breeders – All Nerve – Limited orange LP
14. Khruangbin – The Universe Smiles Upon You – LP reissue
15. Dream 2 Science – Dream 2 Science – LP reissue
16. Leafar Legov – Family – 12" EP
17. Camelphat & Elderbrook – Cola – 12"
18. Panda Bear – A Day With The Homes –  Limited 12" EP limited
19. Greta Van Fleet – Black Smoke Rising – 12" EP
20. Madonna – True Blue – LP reissue