Published on
October 20, 2015
Category
News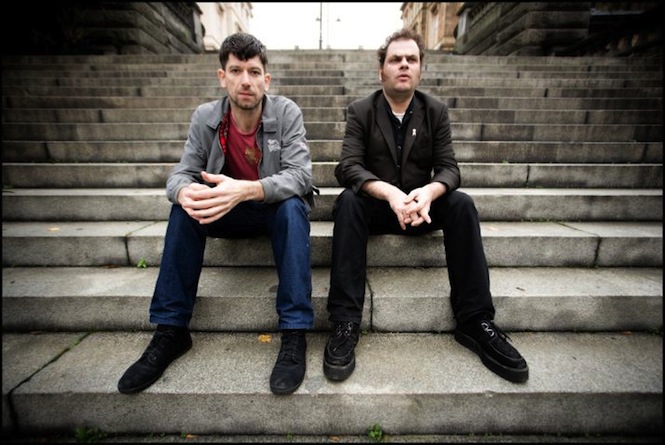 Anything Jamie xx can do…
Glasgow label and party institution Optimo Music are turning their hands to trading. Manning the 'Op-up' shop, snappily dubbed the 'Optimo Temporary Mercantile Zone', JD Twitch and JG Wilkes will be flogging a selection of records from their Optimo Music and Optimo Trax labels at knock down prices, many of which are either extremely rare or completely unavailable anywhere else. You'll also be able get your hands new Optimo (Espacio) T-shirts, bags and badges.
Taking matters into their own hands, Optimo posted on the Facebook event: "As we always prefer the personal approach to helping people part with their hard earned cash we have decided we'd like to sell these ourselves directly to yourselves."
The OpUp shop will run from 2-6pm this Saturday 24th October at Distill Bar, Argyle Street, Finnieston in Glasgow.
Take a look inside JD Twitch's wonderful record cave below: