Published on
January 17, 2022
Category
News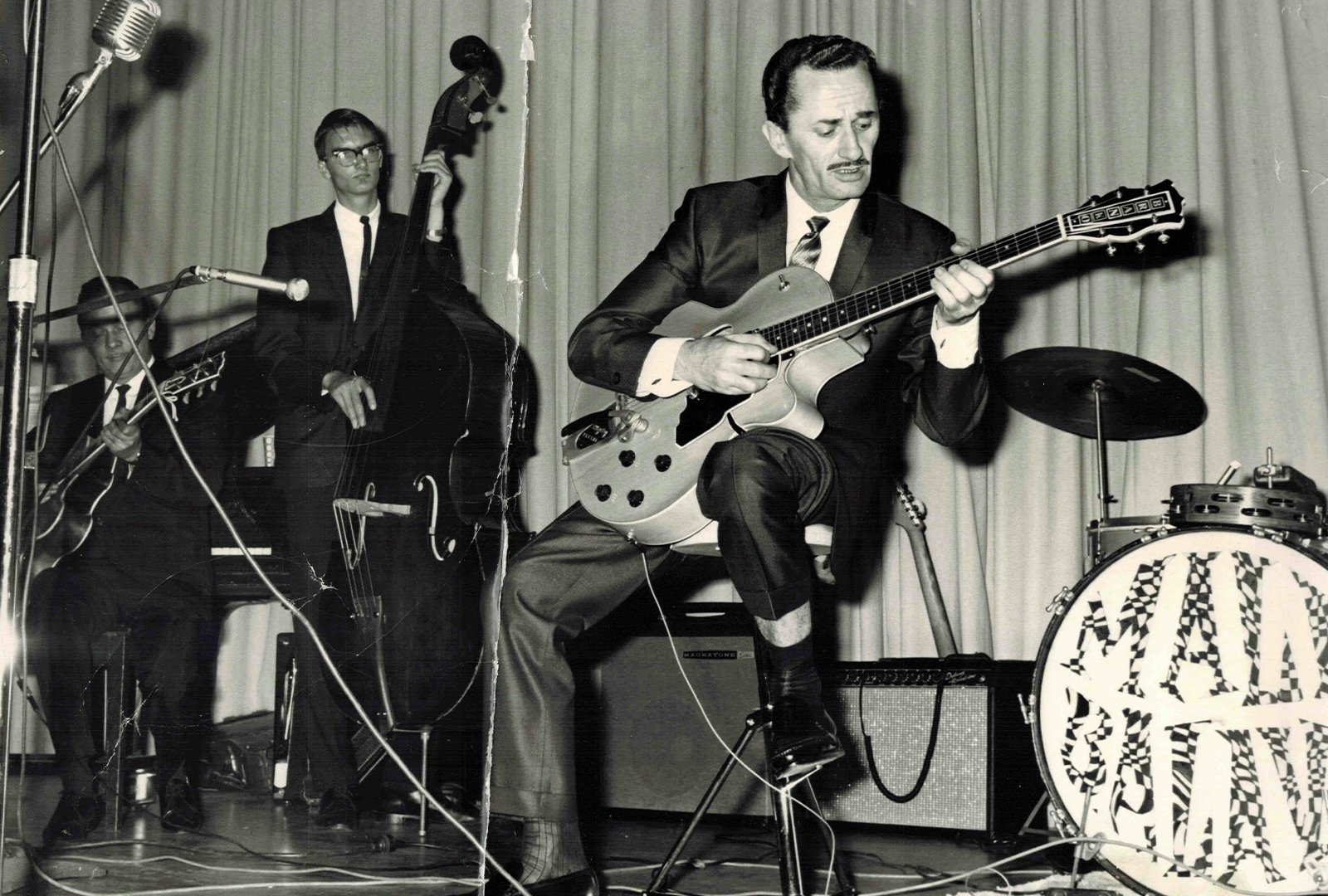 "An epic mixtape of longing and sentimentality," recorded during the '70s and '80s.
Numero Group is releasing a new compilation of guitarist Branko Mataja's work, titled Over Fields And Mountains, this March.
Watch next: Inside Numero Group, one of America's finest reissue labels
Born in 1923 in the coastal town of Bekar, Branko and his family moved to North Hollywood in 1964. After working as a barber, he began teaching himself to repair guitars and other instruments.
He later established his own home workshop, where he built the guitars he used to record his two albums — Traditional And Folk Songs Of Yugoslavia and Folk Songs of Serbja.
Devoted to his craft, "the only thing that would stop him rom working on guitars or playing his music was the World Cup," recalls his son Bata.
"Traditional music was played on traditional instruments — flutes, lutes, bagpipes, and psalteries. Aside from Branko, the guitar, electrified, had no place in traditional Yugoslavian music," shares Numero.
Traditional And Folk Songs Of Yugoslavia was released around 1973, while Folk Songs of Serbja followed in the mid-'80s.
Over Fields And Mountains features remastered audio from these two albums, alongside original liner notes.
It follows Numero's release of Pastor T.L. Barrett & The Youth For Christ Choir's I Shall Wear A Crown — one of our favourite reissues of 2021.
Pre-order Over Fields And Mountains here in advance of its 25th March release, check out the artwork and tracklist below.
Tracklist:
1. Da Smo Se Ranije Sreli
2. Teško Mi Je Zaboravit Tebe
3. Tebi Majko Misli Lete (Nikola Škrba)
4. Šušti Bagrem Beli
5. Hteo Bih Te Zaboravit
6. Sreo Sam Te
7. Tamo Daleko (Đorđe Marinković)
8. Čija li Je Livada 
9. Kafu Mi Draga Ispeci 
10. Kad Ja Pođoh Na Bembašu
11. Duboko Je More
12. Zapletnički Čačak