Published on
July 22, 2015
Category
News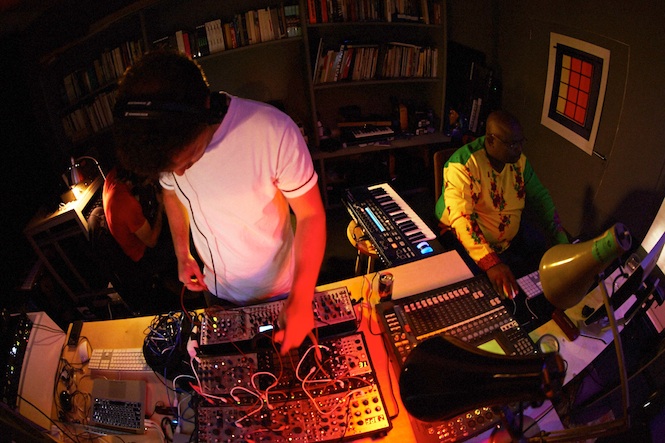 Warp Records' Shangaan electro ambassador flies in to London for impromptu sessions with the capital's finest.
Booked in for three days at The VF Recording Studio as part of Doug Aitken's Station To Station, Nozinja has invited three of the capital's most exciting musicians to collaborate on new material.
Capturing the spontaneous spirit of the event, Mumdance, Micachu and Tirzah dropped in to take part of the ongoing residency, which will culminate tomorrow (Thurs 23rd July) with a live audio/visual performance at the Barbican's Art Gallery space.
Following up his acclaimed Warp Records' debut Nozinja Lodge earlier this year, the limited 12″ will be pressed up as part of the Station To Station series, complete with unique screen-printed artwork, and available soon from The Vinyl Factory online shop and the Barbican.
Check out how The Vinyl Factory is making records from scratch in the space here.
See photos from the residency below (remember, you can go and witness it in person for free until tomorrow evening) and keep a look out for the 12″ as it rolls off the production line.