Published on
September 2, 2015
Category
News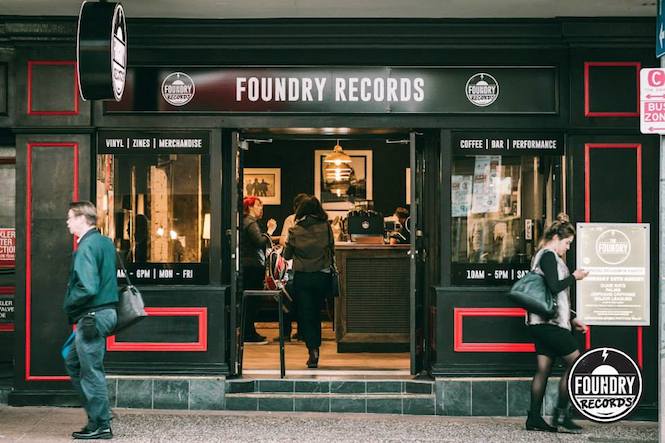 The latest addition to Brisbane's growing arts and music scene.
Multi-functional in its scope, Foundry Records is a record store, bar, café and performance space, rolled into one.
There's an emphasis on local music with Brisbane-based artists, both old and new, familiar and obscure, filling the record racks. In the 300-person performance venue, Foundry are also keen to support the city's growing music scene.
The new shop promises lots of in-store gigs, listening parties and signing events.
Pitching itself as a community hangout, there's a café serving coffee and pastries as well as a 'rock'n'roll' garden for beers outside.
Foundry Records is located at 228 Wickham Street, Fortitude Valley, Brisbane. Check out their website for more info. [via Concrete Playground]