Published on
February 23, 2016
Category
News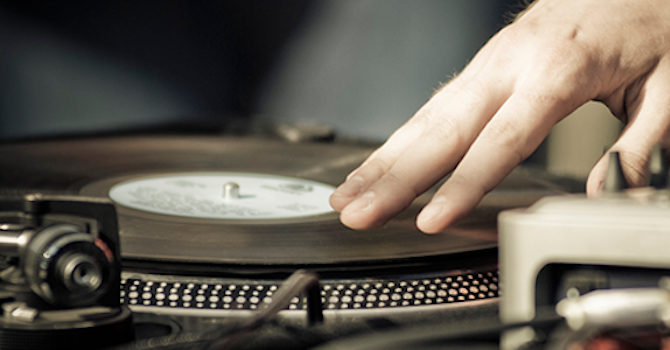 Strictly Vinyl offers speedy white label pressings.
A new bespoke short-run independent record pressing service has launched, promising to turn around runs of up to 500 white label records in just two weeks.
Having worked in pressing plants around Europe and the US, founder and DJ Mark Gaffney has called Strictly Vinyl part of "new breed of pressers", using his own press and a set of hired engineers to help independent labels, bands and DJs circumvent longer waiting times at pressing plants.
As well as the two week white label deal, Strictly Vinyl also offers a full service, including coloured vinyl and sleeve artwork, which they hope to turn around within six weeks. They are currently taking orders for Record Store Day in April.
Last year, Gaffney collaborated with the Libertines to press a limited edition run of an early demo within 10 days for the band's Camden pop-up The Bucket Shop.
With an online service on the way, find out more about Strictly Vinyl here.
Earlier this month, Canadian company Viryl Technologies announced the development of new machines to speed up the record pressing process.