Published on
June 23, 2016
Category
News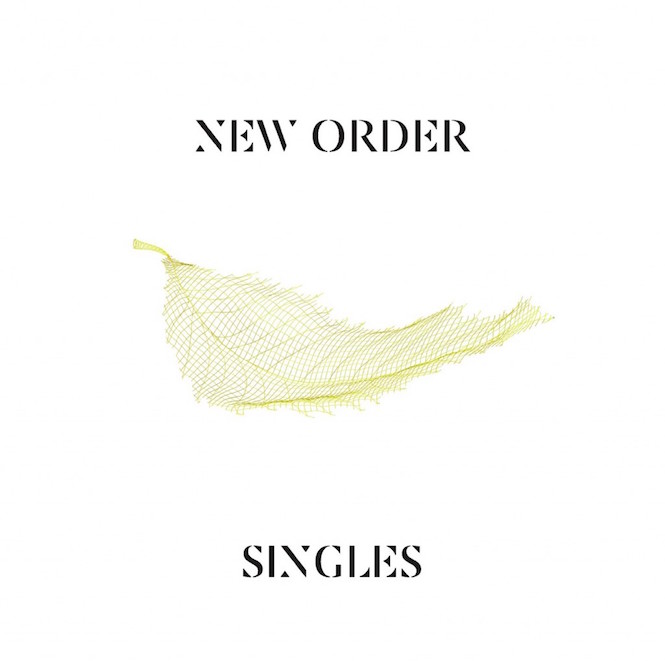 Hits collection gets a refresh.
New Order has announced a new version of the Singles compilation. The update adds 'I'll Stay With You' from 2013's Lost Sirens album, which was comprised of songs from the same sessions as 2005's Waiting For The Sirens Call.
MORE: Tracing the art of New Order in 10 iconic record sleeves
Originally released in 2005, Singles was criticised for including the wrong edits on seven tracks. Apparently these have now been corrected for 'Nineteen63', 'Run 2', 'Bizarre Love Triangle', 'True Faith', 'Spooky', 'Confusion' and 'The Perfect Kiss'.
The collection – previously CD-only – will be released as a 180g 4LP vinyl box set. Once again there will be a double-CD version as well as a digital release.
Vinyl Tracklist
Side 1
Ceremony
Procession
Everything's Gone Green (7" version)
Temptation (original 7" version)
Side 2
Blue Monday
Confusion (UK 7" promo edit)
Thieves Like Us (7" promo edit)
Side 3
The Perfect Kiss (7" edit)
Sub-Culture (7" edit)
Shellshock (7" edit)
State of the Nation (7" edit)
Side 4
Bizarre Love Triangle (7" remix edit)
True Faith (7" edit)
Touched by the Hand of God (7" edit)
Blue Monday '88 (7" version)
Side 5
Fine Time (7" version)
Round and Round (7" version)
Run 2 (7" remix edit)
World in Motion
Side 6
Regret
Ruined in a Day (radio edit)
World (The Price of Love) (radio edit)
Spooky (minimix)
Nineteen63 (Arthur Baker radio remix)
Side 7
Crystal (radio edit)
60 Miles An Hour (radio edit)
Here To Stay (radio edit)
Krafty (single edit)
Side 8
Jetstream (radio edit)
Waiting for the Sirens' Call (Rich Costey radio version)
Turn (Stephen Street edit)
I'll Stay With You ('Lost Sirens' LP version)