Published on
July 26, 2017
Category
News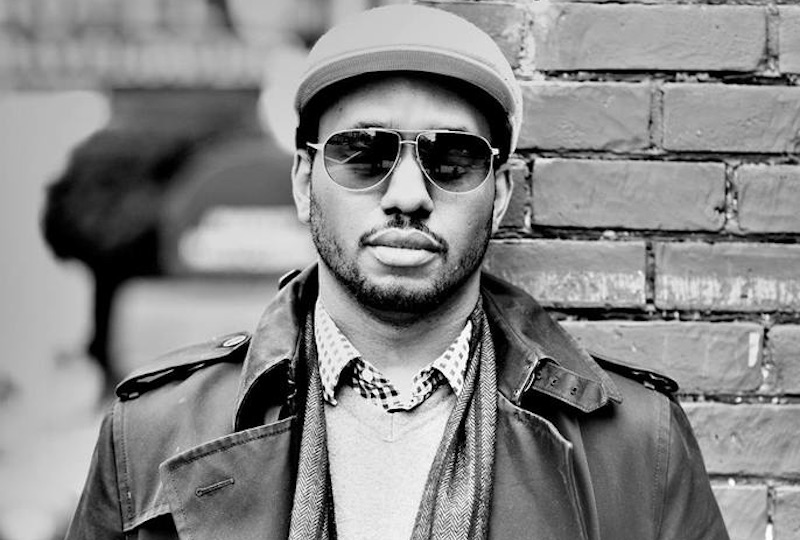 All killer.
A DJ's DJ who always puts his dancers first, GE-OLOGY is rapidly becoming one of the most respected selectors on the circuit. Dedicated to the oft-overlooked craft of set-building, which he's described as "similar to experiencing a well-written novel that takes us on a spiritual journey of unforeseen change," GE-OLOGY's mixes are always full of surprises.
And with a production CV that includes Mos Def, Talib Kweli, Jill Scott, De La Soul, and even a young Tupac, it's about time he took some shine for himself. Two years on from his first soul-stirring VF Mix (which remains one of our favourites), he's back with another peerless 70-minute selection of righteous gospel, jazz funk and top-down boogie. Marking the release of Wayne Snow's Nothing Wrong remix EP, listen out for GE-OLOGY tapping some of the in-reverse styles of the reflip too.
Premiered exclusively on The Vinyl Factory's monthly Soho Radio show, you can listen to the mix on its own above, or as part of the 2-hour show, prefaced by a selection of the month's top new vinyl releases below.
Soho Radio tracklist:
Wayne Snow – Nothing Wrong (GE-OLOGY's in-reverse reflip) (The Vinyl Factory / Tartelet) / Buy
Trio Da Kali & Kronos Quartet – Eh Ya Ye (World Circuit)
Zara McFarlane – All Africa (Browswood)
Tenderlonious & Dennis Ayler – Be Ur Friend (22a)
Don Leisure – Mungo's Groove (First Word)
Alexx A-Game – Braver (Swing Twing)
18 Rays – I Feel Rain (Antinote)
Colleen – Separating (Thrill Jockey)
Soulwax – Close To Paradise (The Vinyl Factory) / Buy
Isaac Julien – Looking For Langston (The Vinyl Factory) / Buy