Published on
January 31, 2020
Category
News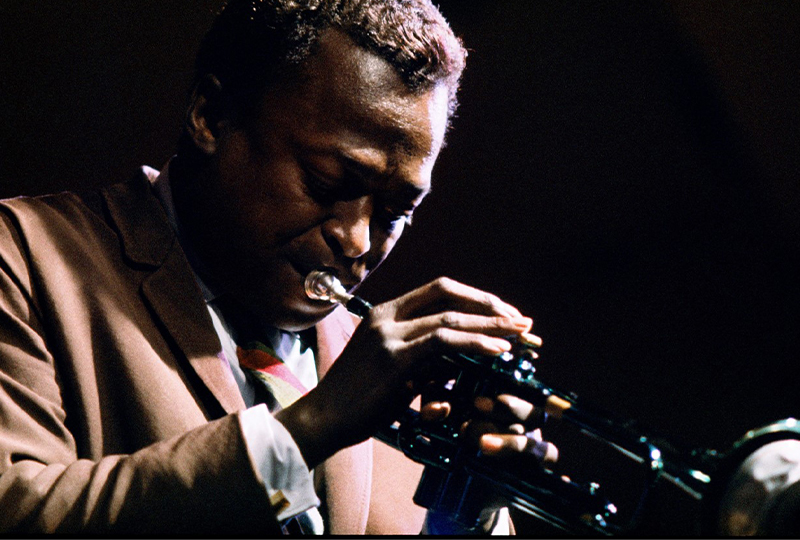 With Miles Davis, Nina Simone, Jimi Hendrix, The Beatles, Nico, Mick Jagger and more.
A new film exploring the legacy of photographer Jim Marshall, called Show Me the Picture: The Story of Jim Marshall, is being released this January via Modern Films.
Read more: An introduction to the electric sound of Miles Davis
From capturing Jimi Hendrix setting his guitar on fire on stage and Nina Simone performing in New York during '60s, to Woodstock and civil rights protests, Marshall traversed genres and scenes during the course of his career.
While Marshall remains most well known for his live photography, his work also adorns over 500 album covers, including Thelonious Monk's It's Monk's Time (1964), John and Alice Coltrane's Cosmic Music (1968), and Sly & The Family Stone's High Energy (1975).
Working as much as a photojournalist as a music photographer, Marshall documented an era of political unrest across the United States, including families of murdered civil rights activists in Mississippi and coal miners in Kentucky.
Show Me the Picture collects archival footage and images, alongside interviews from Marshall's friend and assistant Amelia Davis, actor Michael Douglas, photographer Bruce Talamon.
Davis also recently published a book on Marshall by the same name, which was one of our favourite music books of 2019.
Head here for more info in advance of Show Me The Picture: The Story of Jim Marshall's 31st January premier.
Photos by: Jim Marshall