Published on
August 2, 2017
Category
News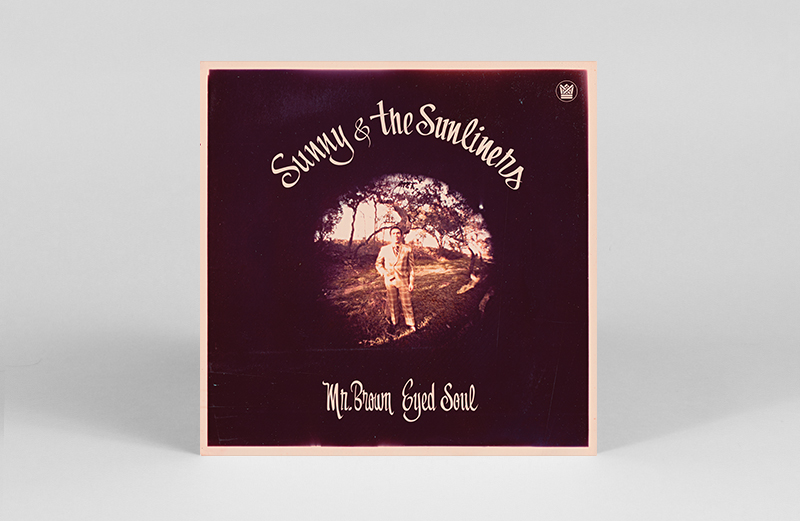 For fans of The Delfonics, Barbara Mason and The Stylistics.
A new compilation from Mexican-American icon Sunny Ozuna's Sunny And The Sunliners band, featuring his music from 1966 to 1972, is being released by Brooklyn's Big Crown records on the 22nd September 2017.
Listen next: A superb new gospel, funk and soul mix from GE-OLOGY
Originally released on Ozuna's own independent label Key-Loc in the '60s and '70s, Mr. Brown Eyed Soul features a selection of 15 English tracks from the Mexican-American singer's albums at the time.
Despite being the first Latino musician to appear on Dick Clark's American Bandstand in 1963, a show that helped launched careers of artists like Jackson 5 and Prince, Ozuna never achieved the crossover success he deserved with wider audiences.
Hopefully the Mr. Brown Eyed Soul LP – ranging from sing-songy sixties radio love croons like 'Should I Take You Home' to totally heart-rending tracks delivered in beautifully light throwaway ala 'Give It Away' will change that. Hip-hop fans will also recognise 'Cross my Heart' from the Just Blaze produced Jay Electronica track 'Exhibit C'.
The record also features liner notes by Texas music scholar Ramon Hernandez, plus rare photos from Ozuna's archive.
Pre-order a copy here, and listen to 'Give It Away' below.