Published on
July 4, 2016
Category
News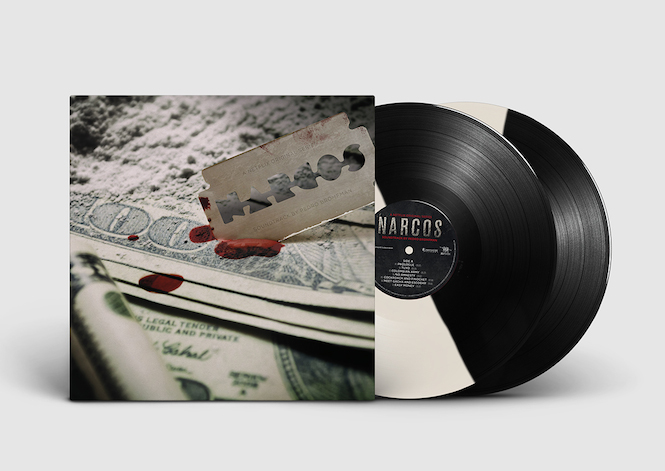 Salsa and cumbia straight outta Colombia.
The soundtrack to the Netflix Original series Narcos is coming to vinyl via Invada Records, FACT reports.
Set and filmed in Colombia, the 10-episode first series tells the story of notorious Colombian drug kingpin Pablo Escobar and the Medellín Cartel. The soundtrack features classic cumbia (e.g. 'Tabaco y Ron'by Rodolfo y su Tipica) and salsa (e.g. 'Fruko y sus Tesos' by El Preso), as well as instrumental cues by Brazilian composer Pedro Bromfman, who previously soundtracked Brazilian crime thriller Elite Squad. The 28-track release also includes the show's theme song 'Tuyo', written by Brazilian singer-songwriter Rodrigo Amarante.
The double vinyl package will be available in two sleeve options and black-and-white vinyl. The edition drops this September to coincide with the show's second season. Lakeshore Records is handling the soundtrack's digital and CD release.
Hear an excerpt below and check out the two excellent artwork offerings.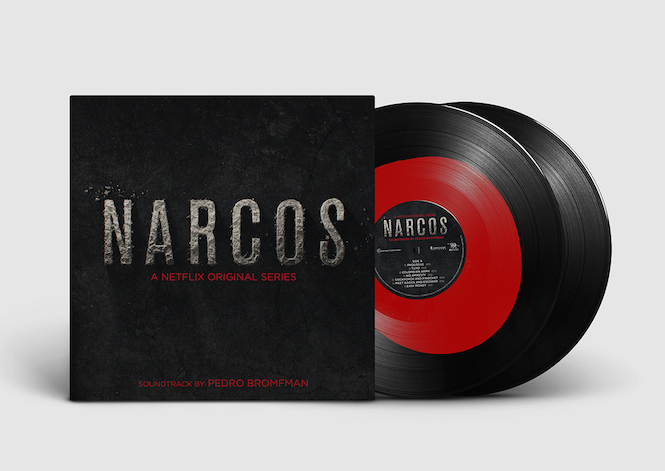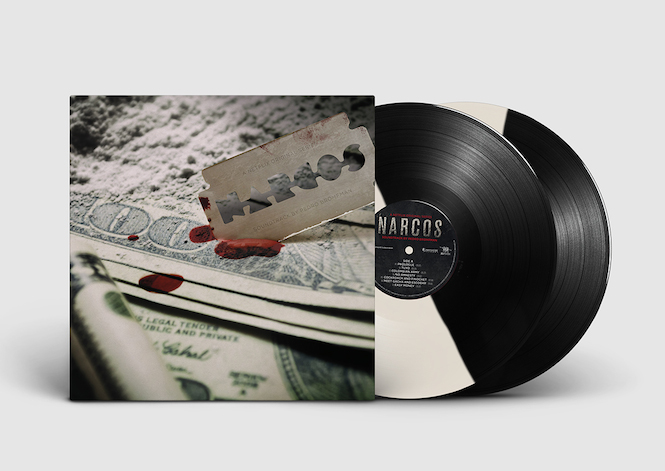 Tracklist:
01 'Prologue'
02 'Tuyo' (Theme song by Rodrigo Amarante)
03 'Colombian Army'
04 'No Amnesty'
05 'Cockroach and Pinochet'
06 'Meet Gacha and Escobar'
07 'Easy Money'
08 'Agent Murphy'
09 'The Perfect Product'
10 'Cocaine Labs'
11 'Colonel Carrillo'
12 'Pablo's Sword'
13 'Palace Of Justice'
14 'Baby Girl'
15 'Urban Chase'
16 'Flying Drugs'
17 'Murphy's First Kill'
18 'Gacha's Troubles'
19 'Kidnapped'
20 'The Spaniard'
21 'President Gaviria'
22 'Recruiting Soldiers'
23 'The Tax'
24 'Turbay and Gorilla'
25 'Pablo Grieves'
26 'Cat Killers'
27 'Mcpickle'
28 'This Is Home'