Published on
April 30, 2018
Category
News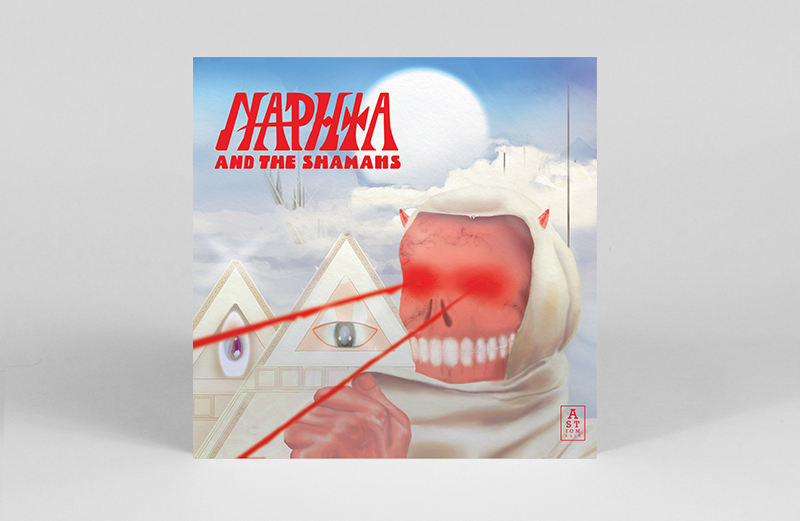 Hear its "cheesy disco with a darker twist" first single.
Polish producer Naphta is releasing his second studio album, Naphta & The Shamans, this May via Astigmatic Records.
Whereas Naphta's first album, one of our favourite releases of early 2016, utilised samples sent to him from around the world, Naphta & The Shamans was recorded with entirely live instruments.
The LP also follows Astigmatic's recent Surly Trip To Warsaw release, which fuses Polish jazz with Chicago footwork.
Speaking about 'Explorer's Judgement' Naphta explained it's a "cheesy disco track with a darker twist. Originally we didn't have live drums, but I felt that something was missing in our cheese fondue. And when I was mixing the drums I knew that this was a good decision to make – Gefor is a monster behind the kit."
Naphta & the Shamans features Naphta on guitar, bass guitar, drum programming, synths, and percussion, alongside a 10 musicians including Grzegorz Staniek on drums and Marcin Mrówka on guitar.
Speaking of the album's striking cover art, designer Zbiok Czajkowski shares, "I wanted something that would connect with psychedelia and also give a nod to kitsch. Something along the lines of an Iron Maiden cover, specifically World of Warhammer 40K, fantasy."
Pre-order a copy here ahead of its 25th May release, and check out the track list below.
Tracklist
1. Dim Daybreak
2. Endurance
3. Thom's Beach
4. Jungle of Doom
5. Crystal Lizard
6. Frozen Paths
7. Stalking Knights
8. Firelink Shrine
9. Explorer's Judgment
10. Pale Dusk