Published on
January 17, 2014
Category
News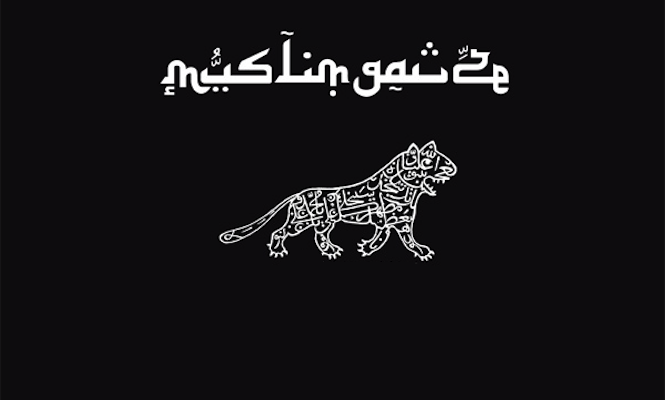 German label Vinyl On Demand announce mammoth 10LP box set called Chasing The Shadow Of Bryn Jones 1983-1988.
Producing over 2000 tracks, 100 albums and countless 7″ and 12″ releases over a famously prolific and short-lived career, the early work of Mancunian musician Bryn Jones aka Muslimgauze is to be celebrated in the most comprehensive box set release of its kind. In the more than capable hands of Frank Maier's synth, new wave and industrial imprint Vinyl On Demand, Chasing The Shadow Of Bryn Jones will include a 208-page book, poster and CD, as well as a bonus 10″ exclusive to VoD members. The book and CD will also be available as a separate limited edition combo.
Following last years release on Emotional Rescue of Muslimgauze remixing polyrhythmic dub outfit Suns of Arqa, the new box set looks set to rekindle interest in the producer, whose vehemently pro-Palestinian politics have tended to shroud his work in an air of controversy. As Stuart Leath of Emotional rescue explained in his intro to The Vinyl Factory's Muslimgauze feature in 2013: "Sparked by Israel's conflict Lebanon in 1982, his interest in the politics of the Middle East became an obsession that confounded everyone he knew, including his own family."
An influence musically-speaking on the likes of Shackleton and Vatican Shadow, and to some, as Leath asserts, "as unique, single minded and inspiring as the likes of Aphex Twin", the overdue retrospective looks set to shine new light on one of the most singular artists of the last thirty years. With the box set due for release in mid April you can read in detail about Muslimgauze and see JD Twitch's ten favourite Muslimgauze records here.
Check out the extensive tracklist and a photo of the prototype below: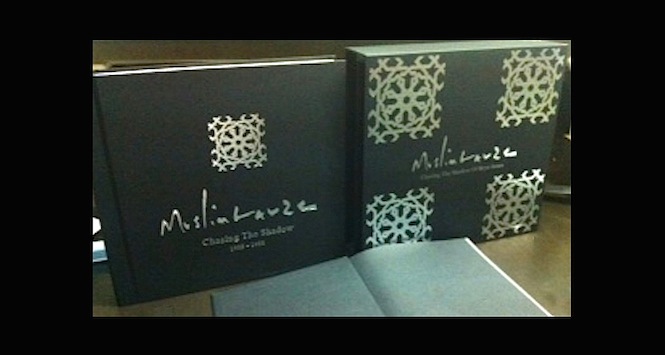 Tracklist
LP 1:
01. Milena Jesenska
02. Cyst
03. Anatomy
04. Enfilade
05. Afrikaner
06. Afrikaner
07. Taoist
08. Melena Jesenska
LP 2:
01. Kaaba
02. Icon Screen
03. Muslin Gauze Muslim Prayer
04. Turkish-Koln
05. Melee
06. Dissidents
07. Kabul
08. Ex
09. Metropolis
10. Trans/Time
LP 3:
01. Under The Hand Of Jaruzelski
02. Ensan Entehari
03. Empty Quarter (Pt I)
04. Dissidents In Exile (as Muslingauze)
05. Hammer & Sickle
06. Fear Of Gadaffi
07. Nettle Cloth
08. Baize Tents
09. The Asphalt Jungle
10. Execute The Monkey
LP 4:
01. Soviet Occupied Territories
02. Turkish Falaka
03. Priest
04. Reuters
05. Dissidents In Exile
06. Under The Hand Of Jaruzelski
LP 5:
01. Byzantine Crucifixion
02. Zebra Slaughter
03. Palestine
04. Death Of Sant Jarnail Singh Bhindranwale
05. Political Asylum
06. Sudanese Amputate The Hands Of Thieves
07. Sakharov
LP 6:
01. Sjamboks
02. Mujahideen
03. Hezbollah
04. Flajelata
05. Homily To Popieluszko
06. Cahcot
07. Samizdat
08. Émigré
09. Iranian Martyrs
LP 7:
01. Charnel
02. Under Black Light
03. Somnambulists
04. New Delhi Flogging
05. X Ajza Of Martyrdome
06. Unwelcome Visitors
LP 8:
01. Arms Of The Koran
02. The Divine Cause
03. Sabra
04. Bourj-El-Barajneh
05. Mäiaz
06. Chatila
07. Green Is The Colour Of The Prophet
LP 9:
01. Gulfwar (Part One)
02. Gulfwar (Part Two)
03. Gulfwar (Part Three)
04. Abu Nidal
05. Green Is The Colour Of The Prophet
06. Fatwa (Religious Decree Giving Recourse To Terrorism)
07. Gulf-War (Remix)
LP 10:
01. Shadow Of The West
02. The Muslim City
03. A Nation
04. Ways Of Faith Part 1
05. Ways Of Faith Part 2
06. The Power Of The Word Part 1
07. The Power Of The Word Part 2