Published on
April 18, 2017
Category
News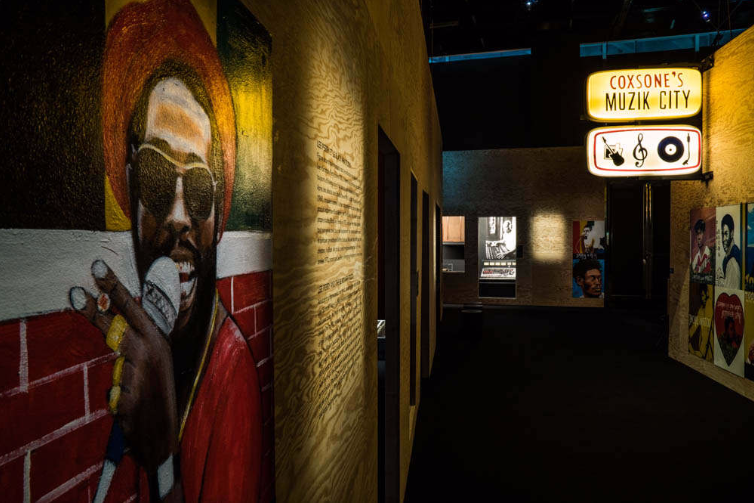 Including reconstructions of famed studios and soundsystems.
A new exhibition titled Jamaica Jamaica! has opened in Paris.
The exhibition takes a chronological tour of the island's music and politics, exploring how slavery, independence and postcolonial conflicts gave rise to unique and universal music, from reggae to dancehall.
The show is split into seven sections: Rebel Music: The Multiple Heritage Of Slavery; The Soundtrack To Independence; Studio One, The Black Ark And King Tubby's Studio: A Production Circuit Like Nowhere Else In The World; Jamaica's True Instrument; The Intertwined Destinies Of 'Jah, Rastafari' and Marcus Garvey; Bob Marley And The Wailer, Political Hostages In A War Between Neighbourhoods; and Jamaican Music After Marley.
Album covers, flyers, music, graphic design, fashion and contemporary art works are included in the collection, as well as rare footage of Bob Marley And The Wailers and instruments like Peter Tosh's M16 rifle guitar and King Tubby's customised mixing desk. There are also reconstructions of Studio One, the Black Ark and King Tubby's studio, plus a soundsystem that visitors can operate.
Jamaica Jamaica! is open until 13 August at Cité De La Musique-Philharmonie de Paris. Plan your visit here and watch our film on Jamaica's crumbling record industry below: