Published on
November 5, 2018
Category
News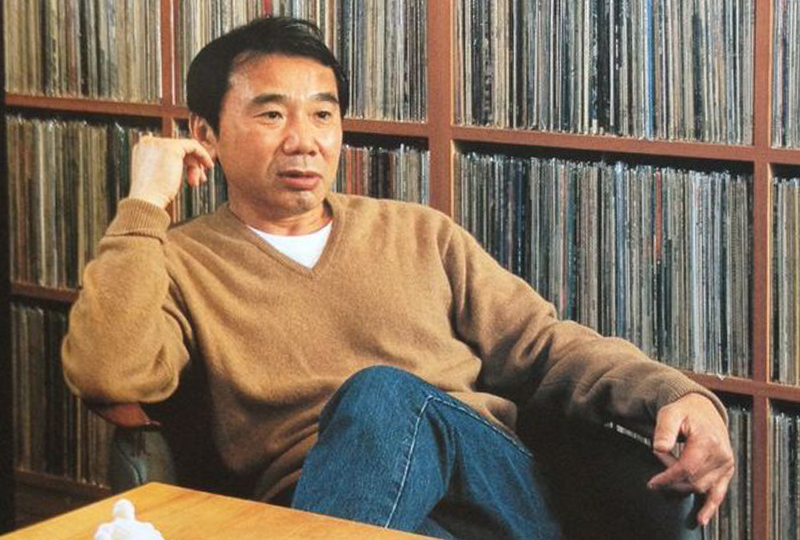 With his vinyl, manuscripts, books, letters and personal items.
Waseda University in Tokyo will establish a Haruki Murakami library institute, reports Japan Times.
Read more: Take an interactive tour of Haruki Murakami's record room
The news was revealed during a press conference on Sunday 4th November – Murakami's first in Japan in 37 years – where he announced he would be donating thousands of items to his alma mater Waseda.
"It is a very important thing for me, so I thought I should explain clearly," said Murakami. "I don't have any children, and it would cause trouble for me if those materials became scattered or lost."
"After nearly 40 years of writing, there is hardly any space to put the documents such as manuscripts and related articles, whether at my home or at my office."
Waseda will create an international library, which will also include a study room with books and records.
"I couldn't be happier if (the centre) will help those who want to study my works," he continued. "I hope it will be something that promotes cultural exchange."
Given how many musical references Murakami includes in his writing, the institute will offer an intimate view into the sonic inspirations behind his prolific body of work.
Murakami is also hoping to organise a concert featuring his collection of vinyl records.
Earlier this year, Murakami made his DJ debut on Tokyo FM to host his his first radio show.
Head here to explore that show in detail.