Published on
August 6, 2018
Category
News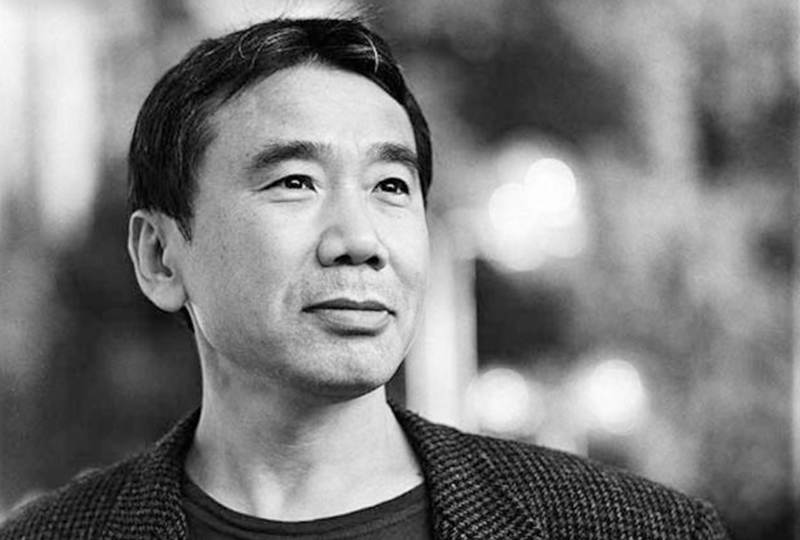 Listen to a selection of the author's favourite tracks, including Donald Fagen, The Beach Boys and Joey Ramone.
Haruki Murakami has made his DJ debut, as his pre-recorded 55-minute show, Murakami Radio: Run & Songs, aired last night (5th August) on Tokyo FM.
Read next: Take an interactive tour of Murakami's record room
For the show, Murakami selected ten tracks he enjoys running to, using them as starting points to discuss his approach to writing.
As AP News reports, Murakami said: "Rather than learning storytelling technique from someone, I've taken a musical approach, while being very conscious about rhythms, harmony and improvisation. It's like writing as I dance, even though I don't actually dance. For me, writing tends to be a very physical process, and that's my style. If you think my books are easy to read, perhaps we have something in common musically."
While Murakami's fabled record room has upwards of 10,000 records and CDs, the author chose to focus on music contained on iPods he uses when running, each of which contain thousands of tracks. But anyone expecting an education in esoteric jazz would have been surprised instead to hear a selection of cover versions, easy listening tracks and a left-field rom-com soundtrack.
Documented on the Murakami Radio website, his show began with the observation that it may have been the first time many of his readers and fans had ever heard his voice.
He opened with Donald Fagen's 'Madison Time', before diving into a selection of running music, for which Murakami insists rock with a simple, consistent rhythm is best. He started with Brian Wilson's 'Heigh-Ho / Whistle While You Work / Yo Ho (A Pirate's Life for Me)' from the Beach Boy's In the Key Of Disney album, and Beach Boys' 'Surfin' USA'.
He also played King Pleasure's 'D B Blues', 'Sky Pilot' by Eric Burdon and The Animals, (which he admits he likes to sing along to in the car with the roof down), Joey Ramone's 'What A Wonderful World', 'Between the Devil and the Deep Blue Sea' by George Harrison, an arrangement of 'Knockin 'On Heaven's Door' by Ben Sidran, and the Hall & Oates' cover of the O'Jays' 'Love Train' from the soundtrack to sci-fi rom-com Earth Girls Are Easy.
His final choice was a Helmut Zacharias violin-led cover of The Doors' 'Light My Fire' from easy listening compilation On The Rocks. Quoting Sly & The Family Stone's Sly Stone, he said: "I am making music for everyone, I want to make music that is understood by everyone, even idiots, so that no one is stupid anymore."
Murakami also answered a handful of questions sent in by fans, one of which asked what music he would have at his own funeral. According to AP News, Murakami said he would "rather go quietly".
Listen to a playlist of the ten tracks below and explore the show in more detail here.
Murakami's radio playlist:
Donald Fagen with Jeff Yong & the Youngsters – Madison Time
Brian Wilson – Heigh-Ho / Whistle While You Work / Yo Ho (A Pirate's Life for Me)
The Beach Boys – Surfin' USA
King Pleasure – D B Blues
Eric Burden & The Animals – Sky Pilot
Joey Ramone – What A Wonderful World
George Harrison – Between The Devil And The Deep Blue Sea
Ben Sidran – Knockin' On Heaven's Door
Daryl Hall & John Oates – Love Train
Zacharias – Light My Fire