Published on
March 4, 2020
Category
News
With music from Tony Allen, Sudan Archives, Equiknoxx, and more.
Mr Scruff is the latest artist to take the reins of the DJ-Kicks compilation series, released via !K7 this March.
The 31-track mix, 15 of which are featured on the vinyl sampler, includes music by Sudan Archives – who released one of our favourite albums of 2019, as well as Equiknoxx, Errorsmith, Iona Fortune, Tony Allen and Andreya Triana, plus an exclusive from Mr.Scruff himself.
Mr Scruff's DJ-Kicks follows Kamaal Williams' 70th edition, which was released last November.
Head here for more info in advance of its 27th March release, check out the artwork and tracklist below.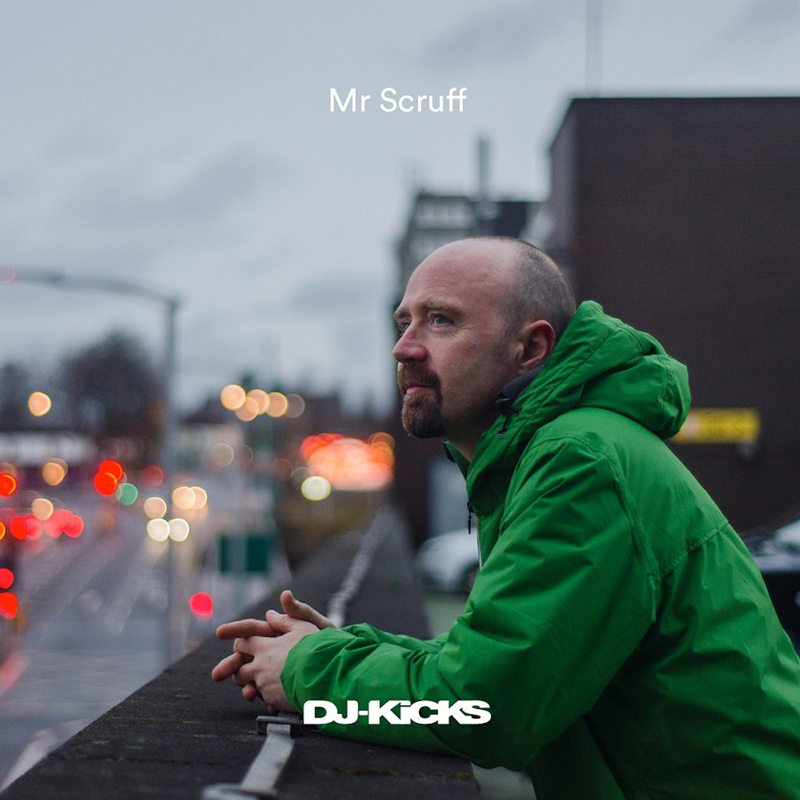 Mix Tracklist:
1. Iona Fortune – Da You
2. Equiknoxx – The Link
3. Black Pocket – Thank You And Credits
4. Vernon Maytone – Old Pan Sound
5. Tiger – When
6. DJ Nervoso – Kuia
7. Andreya Triana – Gold (Max Graef Remix)
8. Sudan Archives – Wake Up
9. Emilio Santiago – Bananeira
10. Rosa Maria – Samba Minerio
11. Laurel Aitken – Sexy Boogie
12. Antibalas – Si Se Puede (Battle of The Species)
13. Natural Self – The Sound
14. Tony Allen – Gbedu B
15. Dobie – Magenta
16. Errorsmith – My Party
17. Mr Scruff vs CyberPunkJazz – 3001: A Space Disco Remix (DJ-Kicks)
18. Fats Comet – Dub Storm
19. Ding Dong – Badman Forward Badman Pull Up
20. Paddy Steer – Loufoque
21. Andy Ash – Ease Yourself
22. Mr. Scruff – Where Am I?
23. Max Graef – No 5
24. Alexander Robotnick feat. Stefano Cocco Cantini – Love Supreme (Extended)
25. Hashim – We're Rocking The Planet
26. Zongamin – Nonstop
27. Bumcello – Frbom
28. Archie Pelago – Brown Oxford
29. Seiji ft. Lyric L – Loose Lips
30. Snowboy And The Latin Section – Carga Tu Bateria
31. Drymbago – Chupacabra
Vinyl Tracklist:
Side A
1. Andreya Triana – Gold (Max Graef Remix)
2. Sudan Archives – Wake Up
3. Tiger – When
4. Ding Dong – Badman Forward Badman Pull Up
Side B
1. Mr Scruff vs CyberPunkJazz – 3001: A Space Disco Remix
2. Max Graef – No 5
Side C
1. Andy Ash – Ease Yourself
2. Zongamin – Nonstop
3. Alexander Robotnick feat. Stefano Cocco Cantini – Love Supreme (Extended)
Side D
1. Drymbago – Chupacabra
2. Paddy Steer – Loufoque
3. Emilio Santiago – Bananeira
4. Rosa Maria – Samba Minerio