Published on
May 30, 2017
Category
News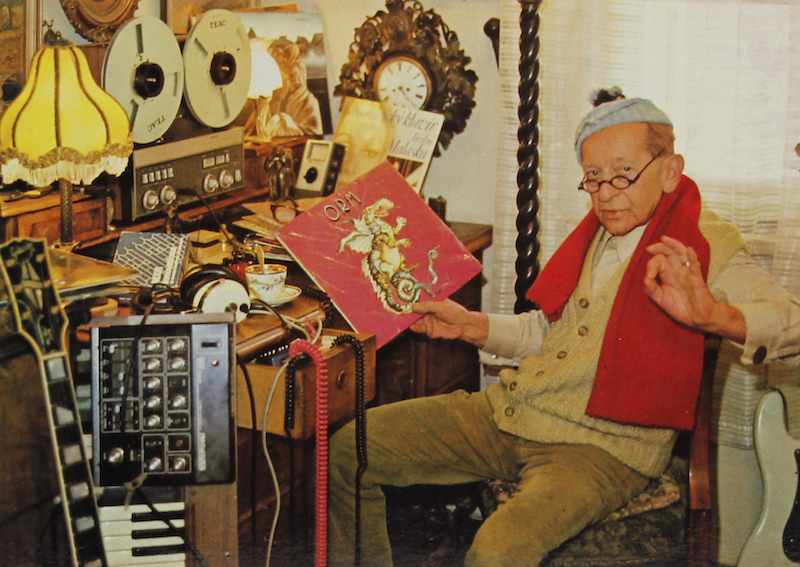 Mr Bongo's Graham 'Greymatter' Luckhurst digs deep to deliver a synthetic love letter to the very unique sound of Soviet-era disco.
Valentin Badiarov's 'Диалог' is a track that stands out in my mind and always turns heads when I play it out. I remember being struck by the huge sonics, mix of instrumentation and recording quality after discovering it. Turns out it was recorded in Russia and released in 1984 on state owned label Мелодия, also known as Melodiya.
I was fascinated by the sound so I continued to dig and research. I loved some parts of the tracks and others I definitely didn't, and that was a theme that continued through my exploration – sometimes they sound like Larry Young, Patrick Adams, Tim Maia, Teena Marie, Lincoln Olivetti, Kiki Gyan and the Novi Singers and at others it sounds like weak Abba! Within the space of the same song you have moments of abstract electronic heaviness and heavy hooks… 32 bars later its a Eurovision-esque synth pop ballad. It's odd and brilliant.
This mix is about the music and instrumentation – weird, wonderful sounds, arrangements, combinations and changes. Lyrically and title wise, the tracks remain a mystery as I can't read Russian and wasn't able to hit anyone up in time to help me, although given the state owned nature of the label I would imagine that content-wise they are far from controversial.
The politics surrounding the music itself is a mystery and I couldn't dig up anything online other than a brief history of the label that in 1964 replaced all other labels in the USSR, that label being 'Melodiya' which continues to run today, although I would assume is now not state run now, seems to be interested in contemporary classic and opera.
'Disco Wave & Instrumental Rock' is a term that appears on the back of the Chime record and it struck a chord. 'Keep It Up' by Chime is a dubby 2-step boogie jam reminiscent in places of 'Chains' by Teena Marie, sung in English recorded in the Czech Republic by local and imported US musicians.
The most expensive record in this mix was $15, and most actually were more like $5. Special thanks to Artom and Hryhorii for their help and advice. Check out the tracklist below and cover artwork gallery above.
Tracklist:
1. Orm – Tropic
2. Zodiac – Zodiac
3. Zodiac – Pacific
4. Eolika – Falling Stars
5. Valentin Badiarov – Диалог
6. Modo – Kustiba
7. Raimunds Pauls – Modo
8. Chime – Nezapomeň Na To (Keep It Up)
9. Orm – Jen Dal A Vic A Lip
10. Chorus Disco Company – Discoland
11. Modo – Devītais Vilnis
12. Mirdza Zīvere – Saules Ritmi (Solar Rhythms)
13. Modo – Spele Vel