Published on
July 18, 2016
Category
News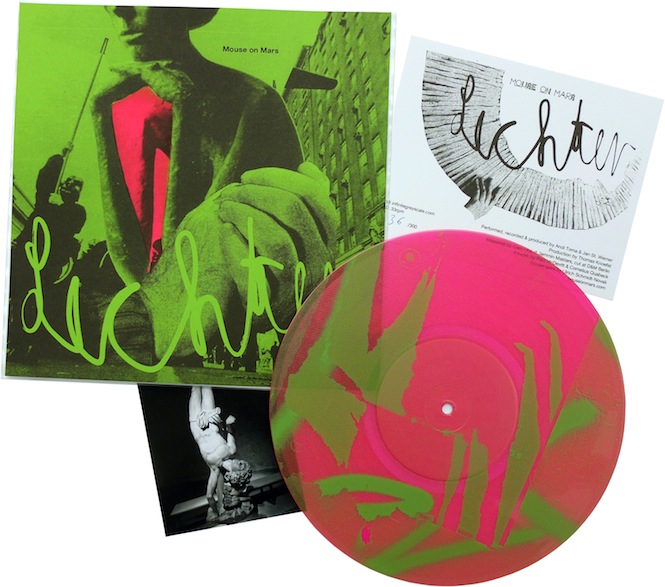 A neon-pink vinyl with screen-printed B-side.
Berlin-based label Infinite Greyscale first came to our attention two years ago when their Holly Herndon Body Sound release made our pick of the 2014's best artwork.
Creating bespoke editions of singular projects, the label has now announced the first in a series of electro-acoustic dub compositions by maverick Berlin producers Mouse On Mars.
Released on neon pink 10″, where the b-side of the vinyl itself has been screen-printed, Lichter reflects the duo's restless sonic palette in a 13-minute exploration of motorik, industrial groove and percussive jazzwise improvisation that could slay the most experimental of dancefloors.
The track's mechanical aesthetic is far from a coincidence, as Lichter uses trigger robots built by Sonic Robots' Moritz Simon Geist that contribute to a set of basic layers produced with a feedback software called smrph. Edited and used as a foundation for various live and studio improvisations, the finished piece is described as a concentration of these various layers.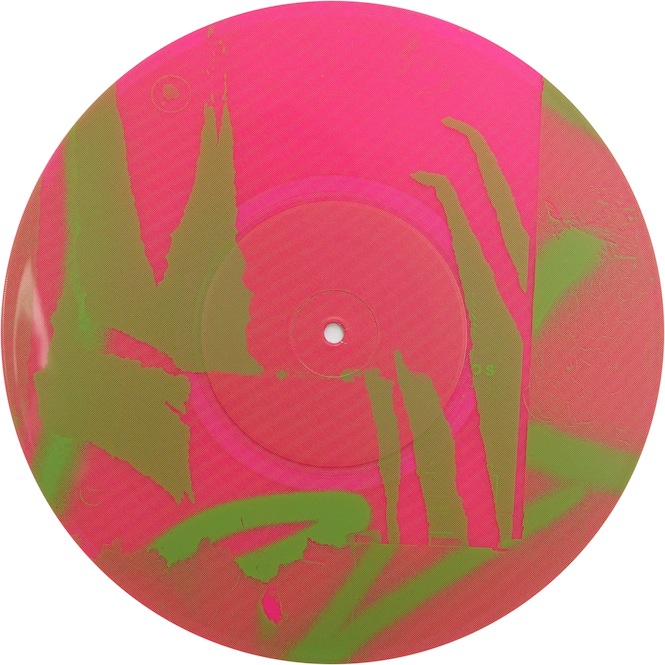 In keeping with the label's sumptuous, hand-made packaging, Lichter is also a highly visual piece that, when performed live, is supplemented with a network of light-bulbs triggered by data derived from the sounds and pulses of the composition.
Limited to just 300 copies, Mouse On Mars' Lichter is pressed to single sided 10″ and is out on 2nd September. Click here for more info.