Published on
August 14, 2018
Category
News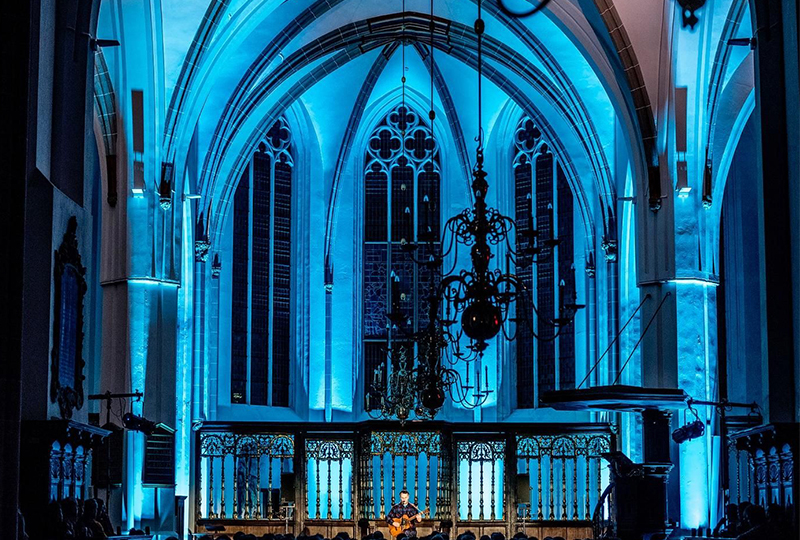 Hear its first track 'Soria Moria'.
Mount Eerie aka Phil Elverum is releasing a new live album called (after) on double vinyl, this September via his P.W. Elverum & Sun imprint.
(after) features songs from A Crow Looked At Me, one of our favourite albums of 2017, as well as his 2018 LP Now Only.
Both records were created in the wake of his wife's death, following her battle with cancer.
"While making the songs that would be released as A Crow Looked At Me, I wasn't thinking at all about sharing them with other people, family or strangers," shares Elverum.
"I was surprised to discover that my internal response to this hesitation was almost always to double down and go deeper in… In the year that came after releasing A Crow Looked At Me, I toured a lot."
(after) captures Elverum's performance in a 13th century gothic church, Le Guess Who? Festival in Utrecht, Netherlands on 10th November 2017.
"Does it bring anything new to the songs to hear them in this way?" asks Elverum. "My hope is: yes."
Pre-order a copy of the album here ahead of its 21st September release, listen to 'Soria Maria' and check out the track list below.
Tracklist
Side 1
1. Real Death
2. Seaweed
3. Ravens
Side 2
4. When I Take Out The Garbage At Night
5. Emptiness
6. Soria Moria
7. Crow
Side 3
8. Distortion
9. Now Only
Side 4
10. Crow pt. 2.
11. remarks
12. Tintin In Tibet