Published on
July 29, 2020
Category
News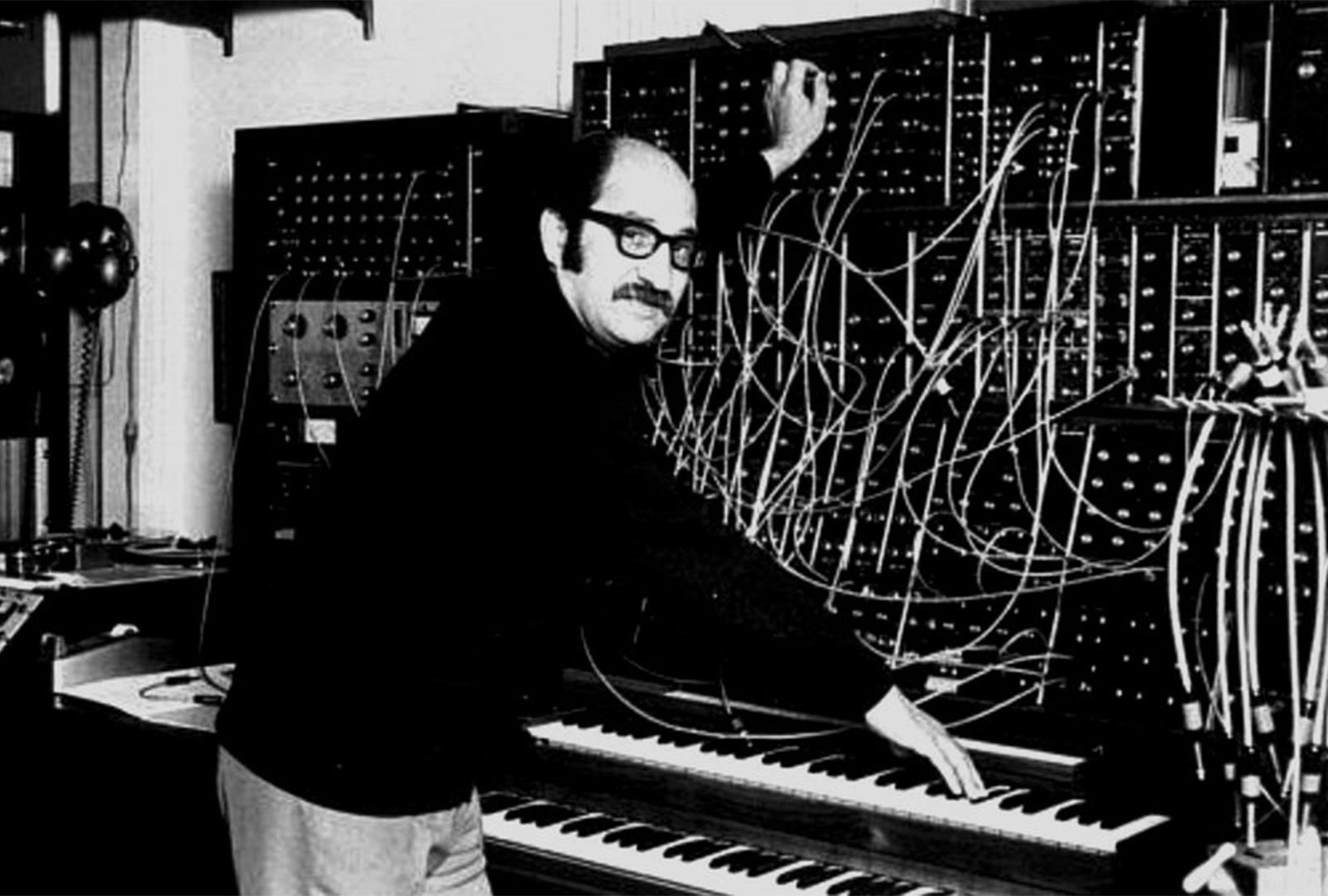 With previously unreleased Plantasia outtakes, witchcraft-inspired synth compositions, sci-fi theme music and more. 
Mort Garson's early electronic albums Mort Garson – Didn't You Hear, Black Mass, and The Unexplained – are being reissued, alongside a compilation of previously unreleased music called Music From Patch Cord Productions, via Sacred Bones this November.
Didn't You Hear? was composed for director Skip Sherwood's 1983 film of the same name; one of the of the first all-electronic film scores, it was originally only available at screenings of the movie in Seattle.
Described by Sacred Bones as "an album of supernatural electronics," Black Mass was first released in 1971 under Garson's Lucifer moniker, and explores occult phenomena, exorcisms, and witchcraft through synth compositions.
The Unexplained – subtitled 'Electronic Musical Impressions of the Occult' – marks his only release as Ataraxi, and saw Garson drawing inspiration from tarot, astral projection and seances.
Finally, Music From Patch Cord Productions is comprised of rare and unreleased recordings from his archive – spanning from music for never-aired radio advertisements, "erotic oddities", and alternate takes of tracks from his 1976 Plantasia album.
The releases follows Sacred Bones' reissue of Garson's 1976 album Mother Earth's Plantasia for the first time last June – one of our favourite reissues from 2019.
Head here to pre-order a copy of Didn't You Hear?, here for Black Mass, here for The Unexplained, and here for Music From Patch Cord Productions in advance of their 6th November release, check out the artworks and tracklist below.
Tracklist:
Didn't You Hear
Side A
1. Didn't You Hear?
2. No Smoking
3. Dream Sequence 1
4. Dream Sequence 2
5. Kevin's Theme
6. Sail! Sail!
7. Kevin And Paige
Side B
1. Bamboo City
2. Walk To Grange Hall
3. Virgil's Theme
4. Walk To The Other Side Of The Island
5. Death Talk And Jeep Approach
6. Jeep Ride
7. Dead Tree
8. Didn't You Hear? (End Title)
Black Mass
Side A
1. Solomon's Ring
2. The Ride of Aida (Voodoo)
3. Incubus
4. Black Mass
5. The Evil Eye
Side B
1. Exorcism
2. The Philosopher's Stone
3. Voices of the Dead (The Medium)
4. Witch Trial
5. ESP
The Unexplained
Side A
1. Tarot
2. Sorcerer
3. Deja Vu
4. Astral Projection
Side B
1. Seance
2. I Ching
3. Cabala
4. The Unexplained
5. Wind Dance
Music From Patch Cord Productions
Side A
1. Is He Trying To Tell Us Something?
2. Rhapsody in Green
3. Baroque No. 2
4. This Is My Beloved
5. Music for Advertising #1
6. Music for Advertising #2
7. Music for Advertising #3
8. Killers of the Wild
9. Realizations of an Aeropolis
10. Music for Advertising #4
11. Music for Advertising #5
12. Theme from Music for Sensuous Lovers Part I
13. Son of Blob Theme
Side B
1. Cathedral of Pleasure
2. Ode to an African Violet
3. Space Walker
4. Dragonfly
5. Geisha Girl
6. Our Day Will Come