Published on
March 30, 2016
Category
News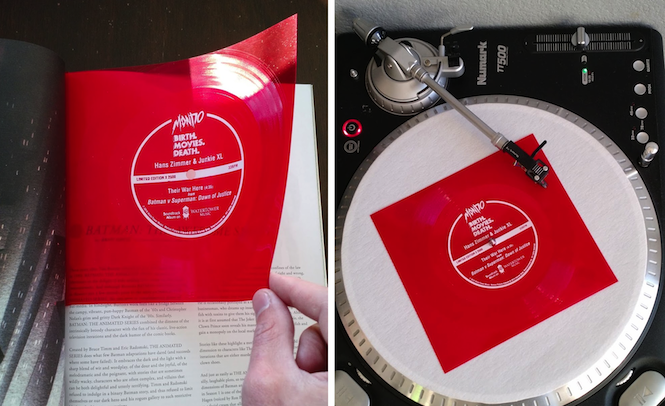 Mondo tuck a flexi disc inside the latest copy of Birth. Movies. Death.
Harking back to the golden era of flexi discs, where "sound sheets" with tracks cut into them were given away with magazines and cereal packs, soundtrack specialists Mondo have hidden a red single-sided 7″ flexi inside their affiliated film magazine Birth. Movies. Death.
With the issue marking the release of Batman Vs. Superman, the flexi disc carries the 'There War Here' track from Hans Zimmer and Junkie XL's score to the film, which has been limited to 2500 copies randomly inserted in the magazines.
Confusing this Reddit user, you can order your copy here, and watch DJ Food's introduction to the flexi disc below:
Photo: Reddit