Published on
April 22, 2016
Category
News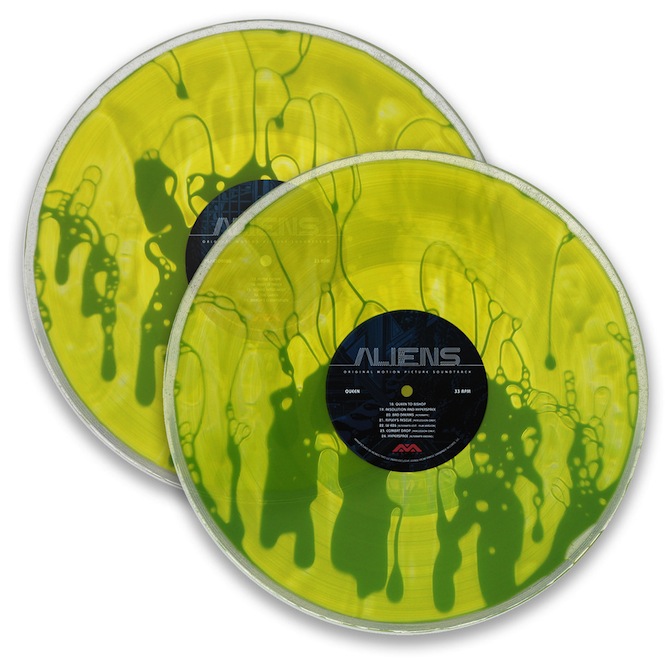 And there are only 75 of them in the world.
Soundtrack specialists Mondo are to release a new version of James Horner's Aliens soundtrack as part of "Alien Day" on 26th April. Having reissued the classic sci-fi score on vinyl last year in a number of variations, this new edition looks to be the most sought after of the lot, limited to just 75 liquid filled copies. Or as Mondo describe: "Pressed on ultra clear vinyl with Green "Xenomorph Blood" colored liquid inside."
Check out the gif below to see what's in store:
ALIENS liquid-filled record available online on 4/26 w/ allotment on sale at the @drafthouse S. Lamar pop-up at 5PM. pic.twitter.com/8PgY2Oalcm

— MONDO (@MondoNews) April 21, 2016
But how can you get your hands on one of these slippery little numbers? Some of the 75 copies will be available at a pop-up shop in South Lamar in Austin, Texas on April 26th, while others will go on sale online at 11 a.m. CST.
The label will also release their Prometheus soundtrack on vinyl on the same day, limited to 1,000 copies of heavyweight grey splatter vinyl and standard black vinyl. [via Modern Vinyl]