Published on
October 5, 2018
Category
News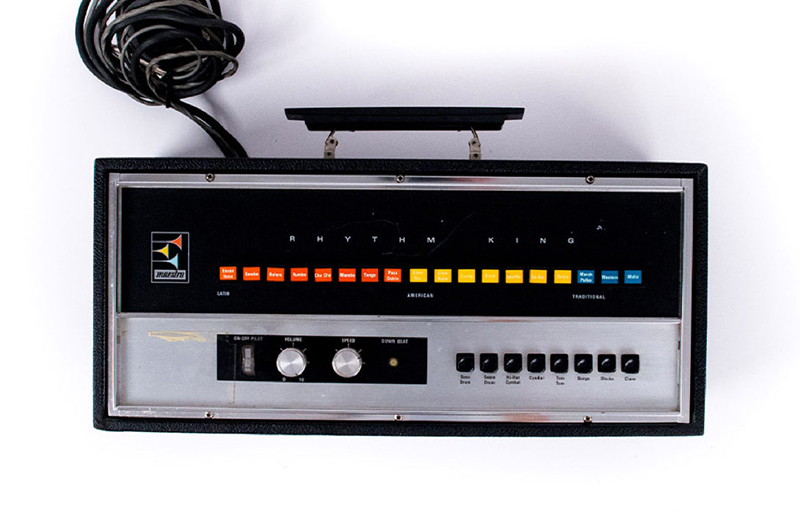 Including two Chamberlin Rhythmates and a TR-909.
Not content with selling all his synthesisers and his entire record collection earlier this year, Moby is now selling almost 200 rare and vintage drum machines from his private stash.
Among the items being sold in aid of the Physicians Committee for Responsible Medicine are the Roland TR-909 that he bought in the early 1990s at Rogue Music in New York City and a 1970s MXR Drum Computer, which he says is one of his favorite early digital drum machines.
Moby is also parting with some of the earliest examples of the drum machine: two Chamberlin Rhythmates, of which only a handful were ever made, two Wurlitzer Side Man standing drum machines from the 1950s and almost a dozen Univox drum machines from the 1970s.
Moby is also selling a Maestro Rhythm King MRK-2, a Boss DR-55, Korg Mini Pops, Roland TR-66 Rhythm Arranger and PAIA Electronics 7701K Drummer Boy.
"I've always been a little obsessed with drum machines," Moby says in a press release. "In fact, I've always been a lot obsessed with drum machines. Over the years, I presumptuously believe that I have come up with the largest collection of analog drum machines in the world. There are hundreds of them and I loved each and every one of them. I hope that if you buy them, you love them as much as I did. Please take care of my babies."
The units will go on sale at Moby's Reverb store on October 11. Earlier this year Moby sold over 100 synths from his collection including the Roland Jupiter-6 used on almost all of his early techno records, and sold off all his vinyl, including two first pressings of his 1999 album Play.