Published on
February 27, 2019
Category
News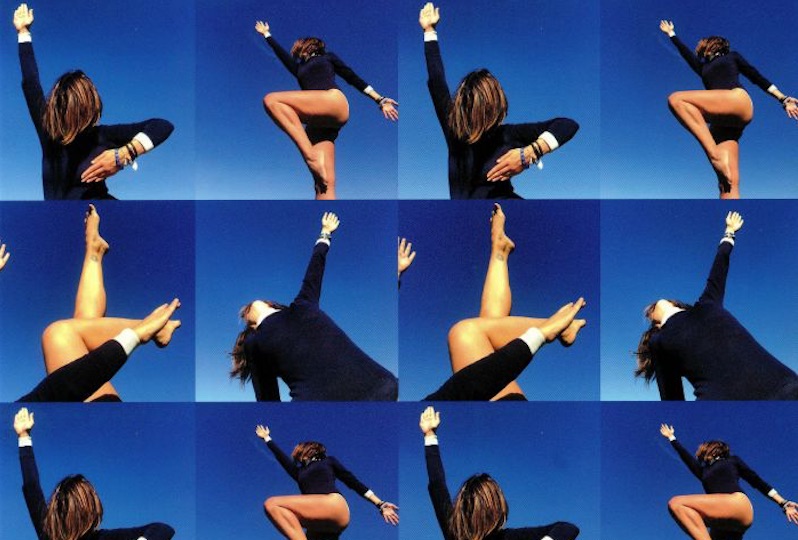 From Pierre Schaeffer to Wu-Tang Clan.
Mira Calix is an artist whose work has sound and music at its core, whether in her installation work, collaborations with orchestras like the London Sinfonietta or releases for Warp Records, with whom she dropped her first 10" over twenty years ago.
Read next: Adventures in contemporary field recording
Last month, she returned to the label, and the format, to release a new EP called utopia, the first track of which, 'rightclick', appeared on Adam Thirlwell's Random Acts short (also called utopia) for Channel 4.
Having been commissioned by, and exhibited at, a range of institutions like Serpentine, Barbican, Royal Shakespeare Company, as well asThe Vinyl Factory – composing a soundtrack to Conrad Shawcross' ADA Project in 2014 – Calix has always treated sonic material as something physical to be sculpted or collaged.
It is that second method which formed the basis of a new interview between Calix and VF Editor Anton Spice. Using 'collage' as a starting point, Calix selected a handful of tracks that interpret or play with the process in different ways, whether over-dubbing, sampling, field recording or working with visual material like soundtracks and foley.
From Pierre Schaeffer's groundbreaking musique concrète compositions to Wu-Tang Clan, Dirty Projectors and Tyondai Braxton, Calix cuts and pastes her way through music history, relating techniques and modes of production back to her own practice, and the making of utopia.
Recorded as part of The Vinyl Factory's monthly Soho Radio show, you can listen to the podcast above and see the track list below. You can listen to the second hour of the show, which features a selection of new music and reissues, here.
Tracklist:
1. Mira Calix – rightclick
2. Mira Calix – bite me
3. Mira Calix – upper ups
4. Pierre Schaeffer – Etude Aux Chemins De Fer
5. Wu-Tang Clan – Tearz
6. Dirty Projectors – D. Henley's Dream
7. Tyondai Braxton – Casino Team