Published on
May 14, 2013
Category
News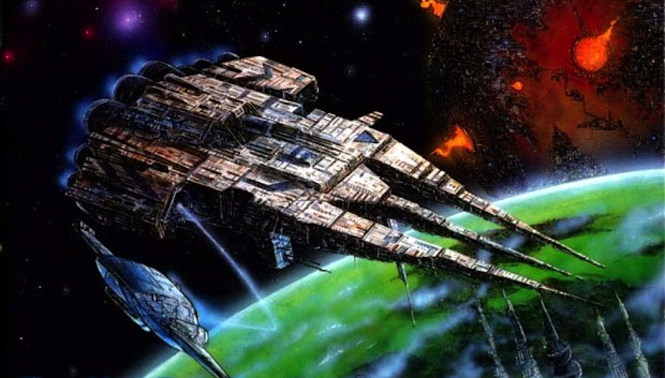 Having brought us the 83 second tour-de-force 5″ and world's shortest record for Record Store Day, Earache have turned their attention to the long game, running a Kickstarter crowd-funding campaign to reissue obscure pieces from their back catalogue.
First up in what may prove to be a profitable scheme for the Nottingham/New York based metal label are forgotten sons of the Floria sci-fi death metal scene Nocturnus and their 1992 release Thresholds. Chosen from the Earache back-catalogue by fans, Thresholds has commanded an impressive response reaching over half it's £7,000 total so far.
Mastered from the original DAT tapes and with Earache's trademark FDR treatment (Full Dynamic Range not Franklin Delano Roosevelt), original vinyl copies of this monster recording is currently going on eBay for between $50 and $150. [via Metal Sucks]
With the growing success of sites like Beat Delete, crowd-funding seems like an increasingly viable way repress out of print material. See their campaign here.