Published on
October 12, 2020
Category
News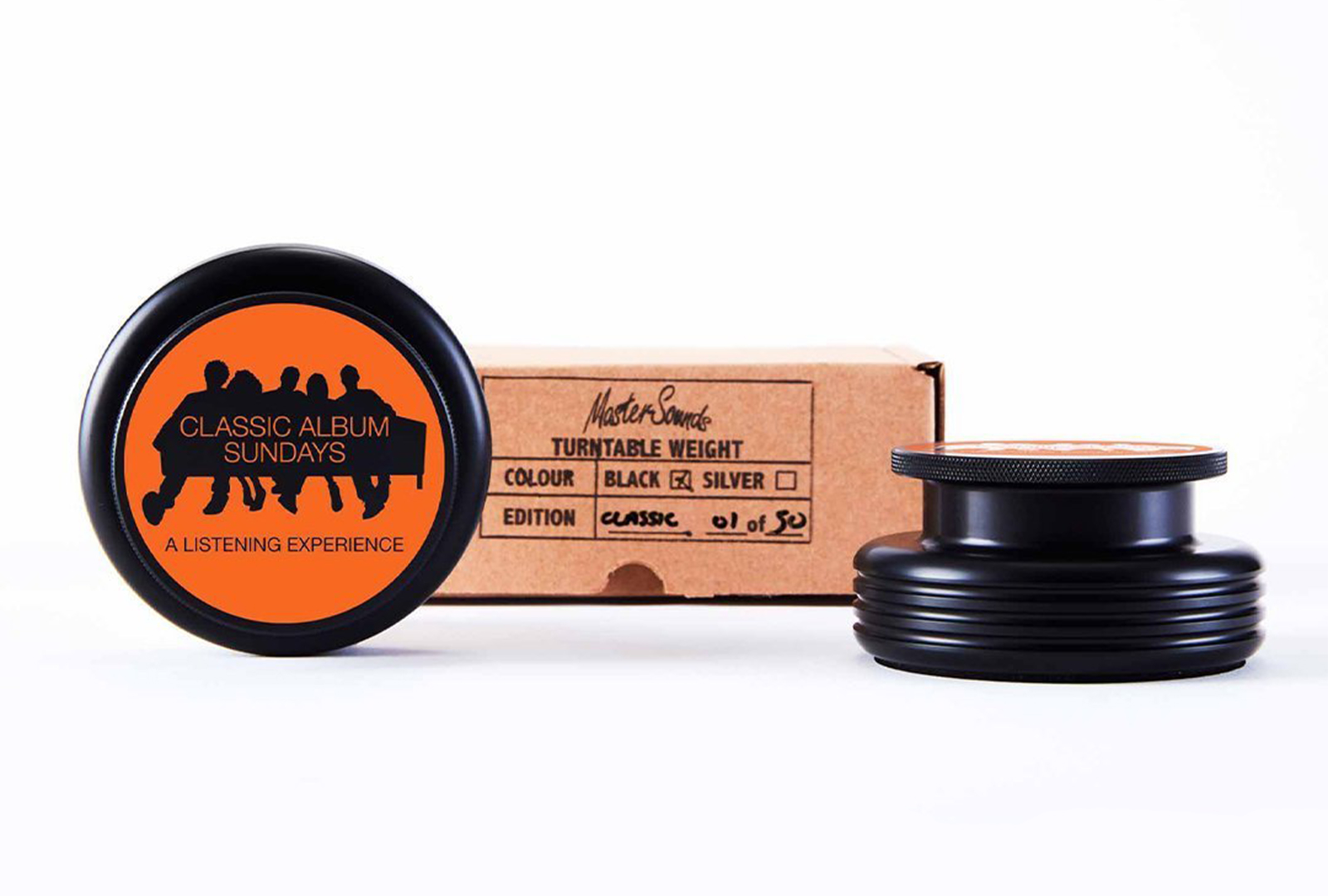 Celebrating ten years of CAS listening sessions.
MasterSounds has collaborated with Classic Album Sundays on a new turntable weight.
Read more: How MasterSounds built a new generation of rotary mixers
Made by hand, each weight clocks in at 400g and measures 80mm x 41mm, and comes in satin black with orange Classic Album Sundays screenprint with a rubber anti-slip base.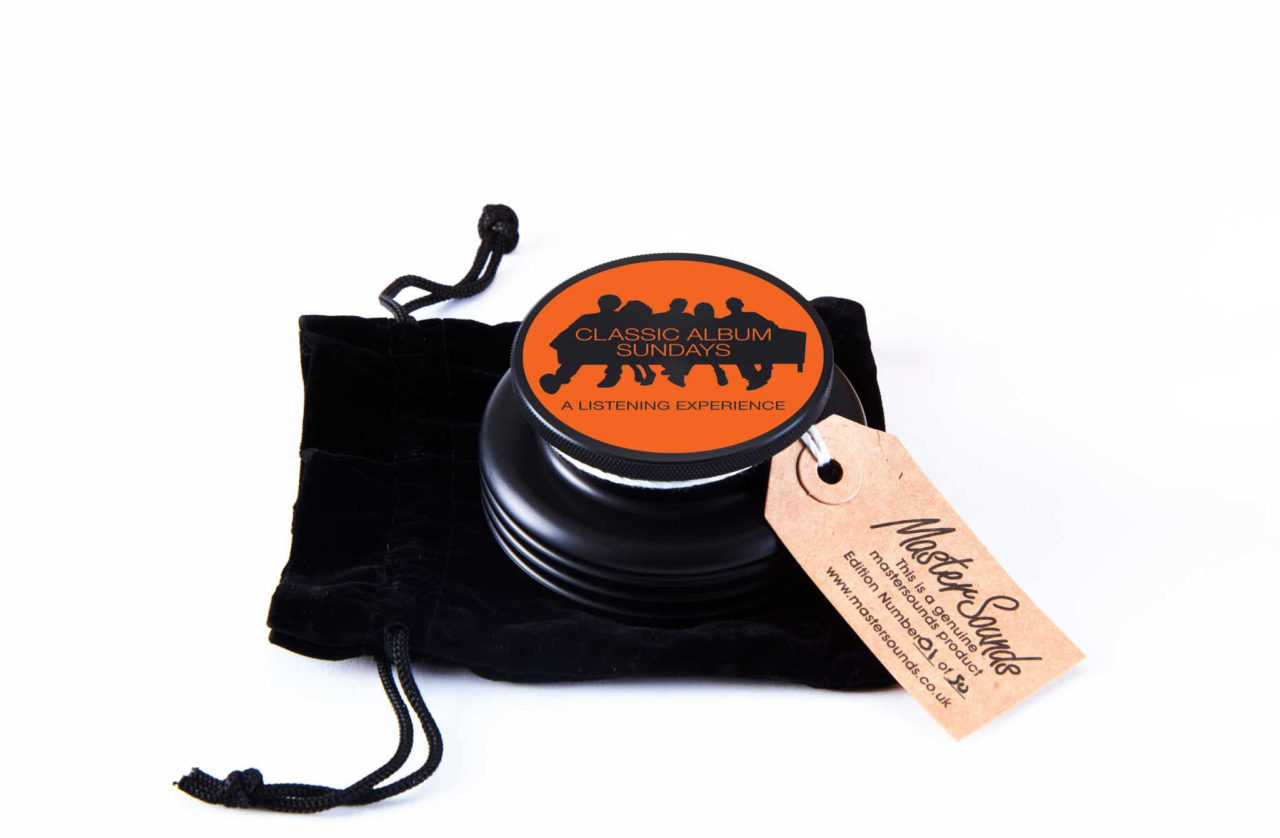 It has been released to coincide with Classic Album Sundays' ten year anniversary, which was founded by DJ and broadcaster Colleen 'Cosmo' Murphy "to challenge the way we listen to music in the 21st century."
The turntable weight marks the latest MasterSounds collaboration, following the company teaming up with Paradise Garage last year.
Head here to purchase a Classic Album Sundays x MasterSounds turntable weight.