Published on
January 9, 2019
Category
Features
The man behind Allen & Heath's Xone series, Andy Rigby-Jones is something of a legend in the world of DJ mixers. Teaming up with MasterSounds' Ryan Shaw, who has taken the Manchester-based company from turntable weights to high-end mixers in a matter of years, Rigby-Jones has helped craft a series of analogue rotaries that "master the art of playing records without anything getting in the way."
Adding the Radius 4V and FX unit to an already impressive catalogue, Shaw and Rigby-Jones spoke to Oli Warwick about what makes these mixers so special.
Going from humble vinyl weights to boutique mixers is quite a leap for a company, but MasterSounds has taken each step of its evolution steadily and seriously. Initially taking time out from his duties at his parents' manufacturing firm to engineer a few vinyl weights geared towards DJs as well as audiophiles, MasterSounds began in Manchester as Ryan Shaw's one-man operation.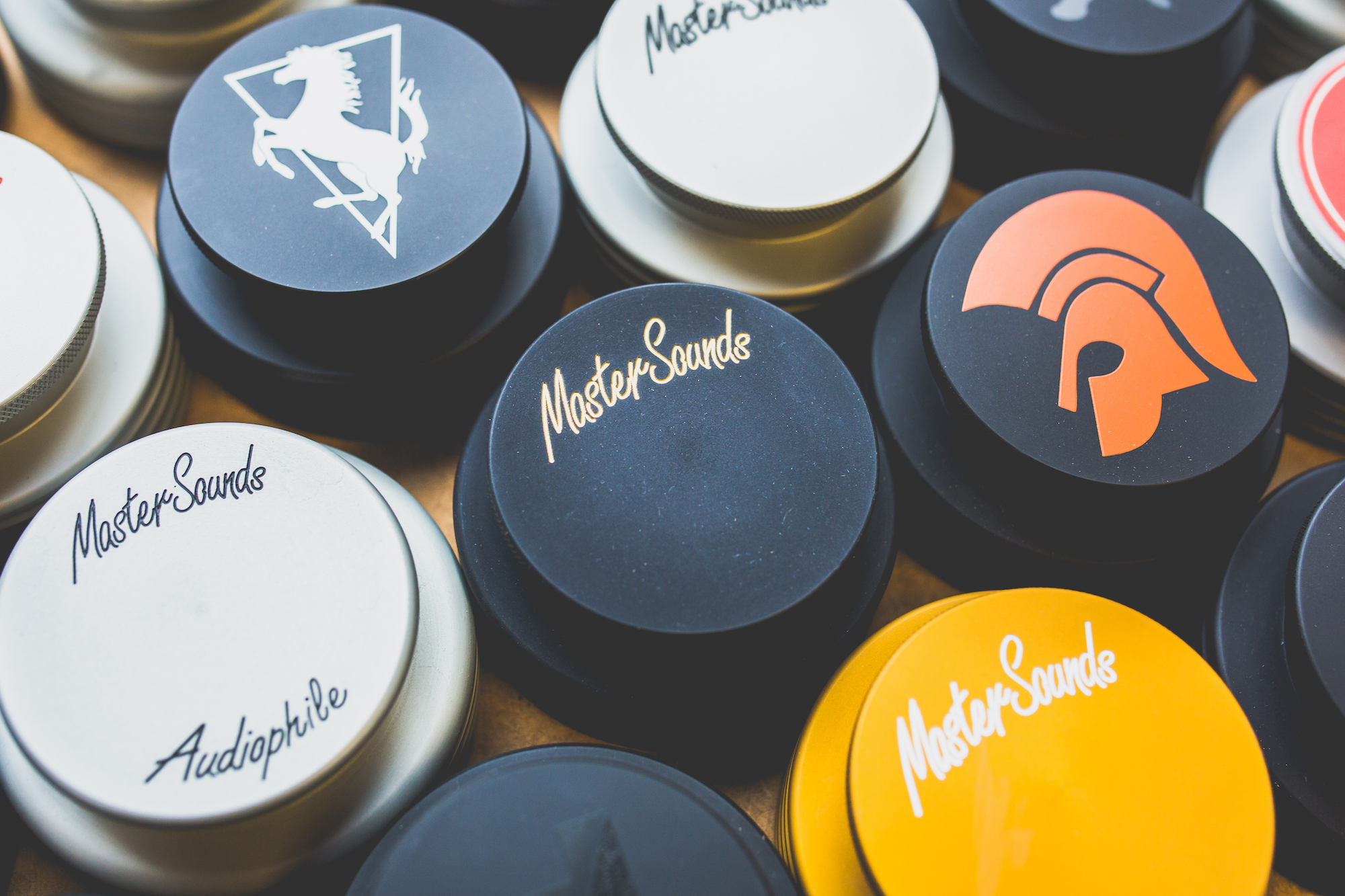 As a life-long vinyl obsessive, former staff member at Phonica Records and one-time resident of iconic Leeds club institution Back To Basics, Shaw was well placed to channel his family's background in manufacturing into DJ culture. Following the positive response to the weights, he branched out into refurbishing Technics SL-1210s, eventually analysing the design to see where it could be improved.
"I've always known a reasonable amount about hi-fi, so I started experimenting with different tonearms," Shaw explains. "I've got a background in finishing and metalwork, so I started stripping turntables, repainting them, and then the MasterSounds SL was born. That's my re-imagination of the Technics 1210."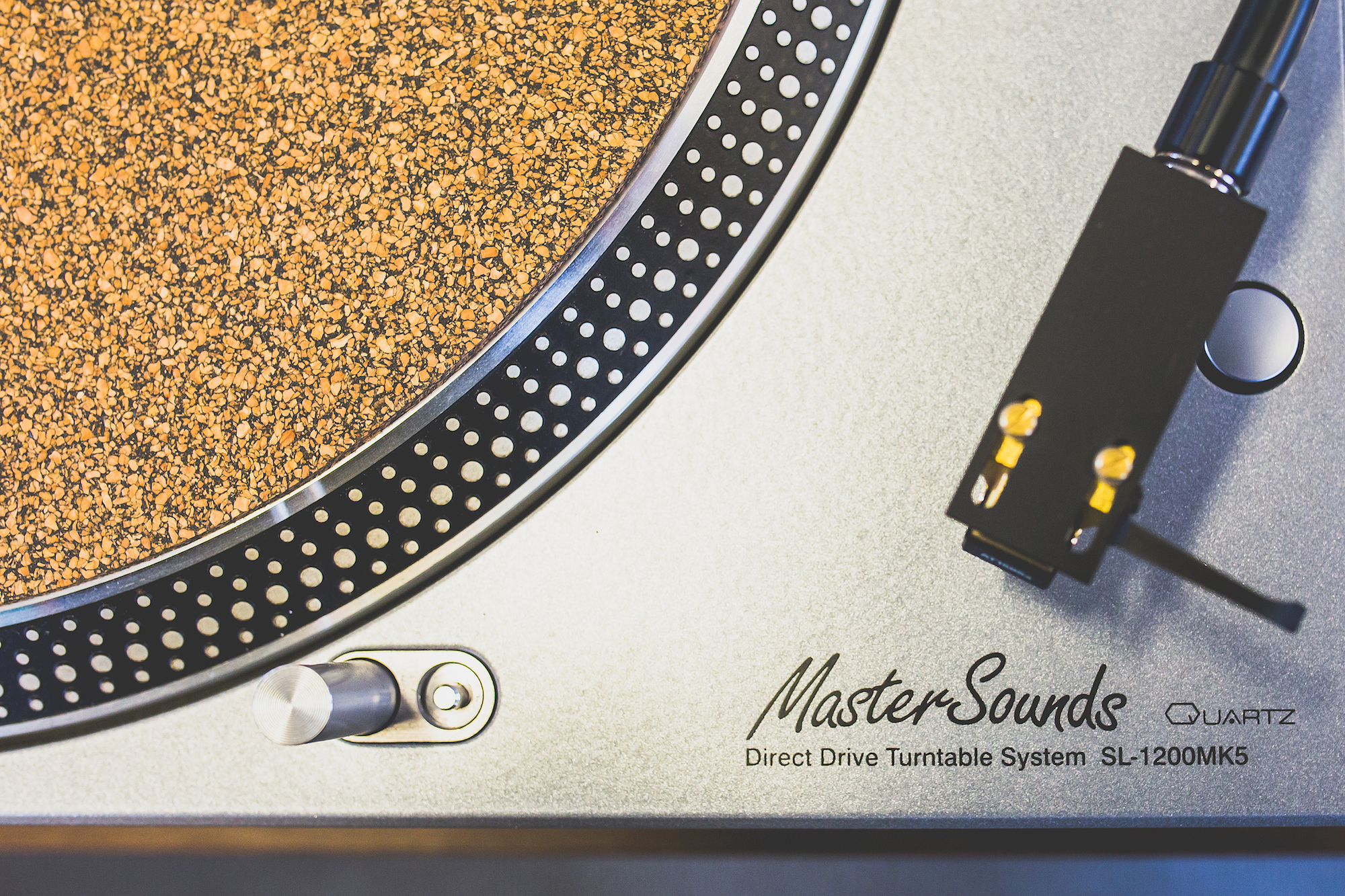 Shaw speaks with the earnest enthusiasm of someone who truly appreciates good design. He nods to the 1210's place in the British Science Museum as a product that "has shaped the world we live in." When we get on to discussing mixers, he even expounds his appreciation for the all-analogue signal path of the Pioneer DJM-500, first built in 1995. The dated, mass-produced unit is a far cry from MasterSounds' own entries into the increasingly competitive high-end DJ mixer market, which began with the two-channel rotary Radius 2 back in 2016.
The genesis of the MasterSounds mixer range was a chance meeting between Shaw and noted audio engineer / product designer Andy Rigby-Jones. Former Allen & Heath employee Rigby-Jones was responsible for the Xone series of mixers, and when he parted ways with the company to set up his own Union Audio, he quickly moved on to designing the Model 1 with techno mainstay Richie Hawtin. It was during this period of transition that he and Shaw first communicated via an eBay listing for a second-hand Allen & Heath Xone:V6.
"This bloke kept emailing me lots of questions about the V6," Rigby-Jones recalls. "'Does it work? Does it have any faults?' I got slightly pissed off with him in the end and I just said, 'no it's absolutely fine. For what it's worth, I designed it.' It turned out it was Ryan looking to buy it, we got chatting, had a good laugh about it, and kept in touch."
Shaw was looking to develop a range of MasterSounds mixers, and Rigby-Jones was coming to the end of his work on the Model 1, so their meeting was well-timed. The variation between the two projects couldn't have been more polarised for Rigby-Jones. The Model 1 champions functionality, routing options and features to an almost manic degree, which is unsurprising given technology-evangelist Hawtin's involvement in the project. The premise for the first MasterSounds mixer, the two-channel rotary Radius 2, was stark in comparison.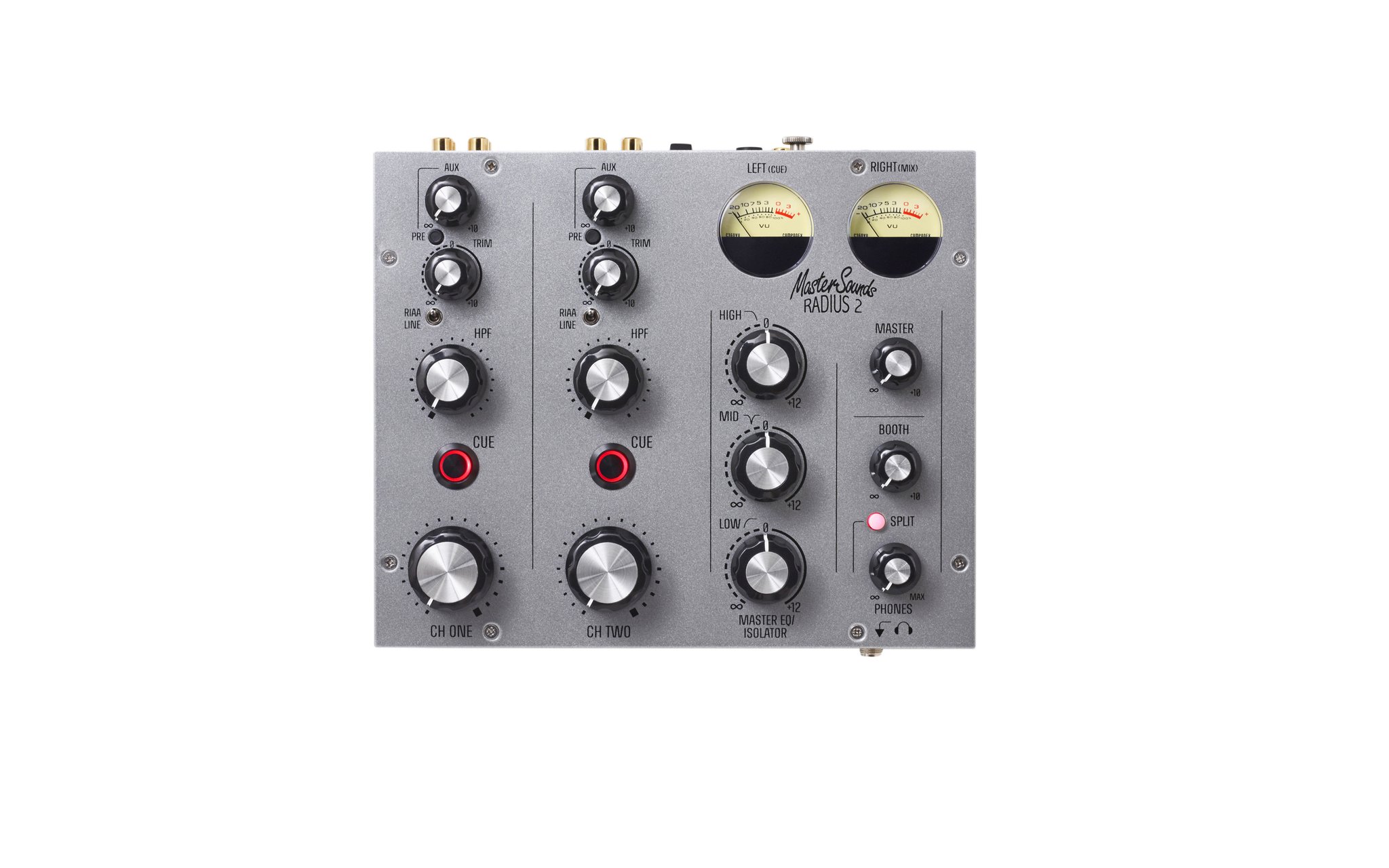 "With the Model 1 we crammed as much functionality as possible into a small format, whereas there was very little on the Radius 2," Rigby-Jones explains. "Of course, I was trying to maximise audio fidelity on both products, but with a Radius 2 there's less to influence the signal path, and because there are fewer components, you can spend your budget trying to maximise every single stage. Also, because you're not cramming so much into the circuit boards, you can have a bit more space and freedom on the design."
"I wanted the Radius 2 to be a really simple mixing experience by taking away the three-band EQ and just having the really beautiful, natural high-pass filter and a master EQ isolator," adds Shaw. "The art of playing records without anything getting in the way."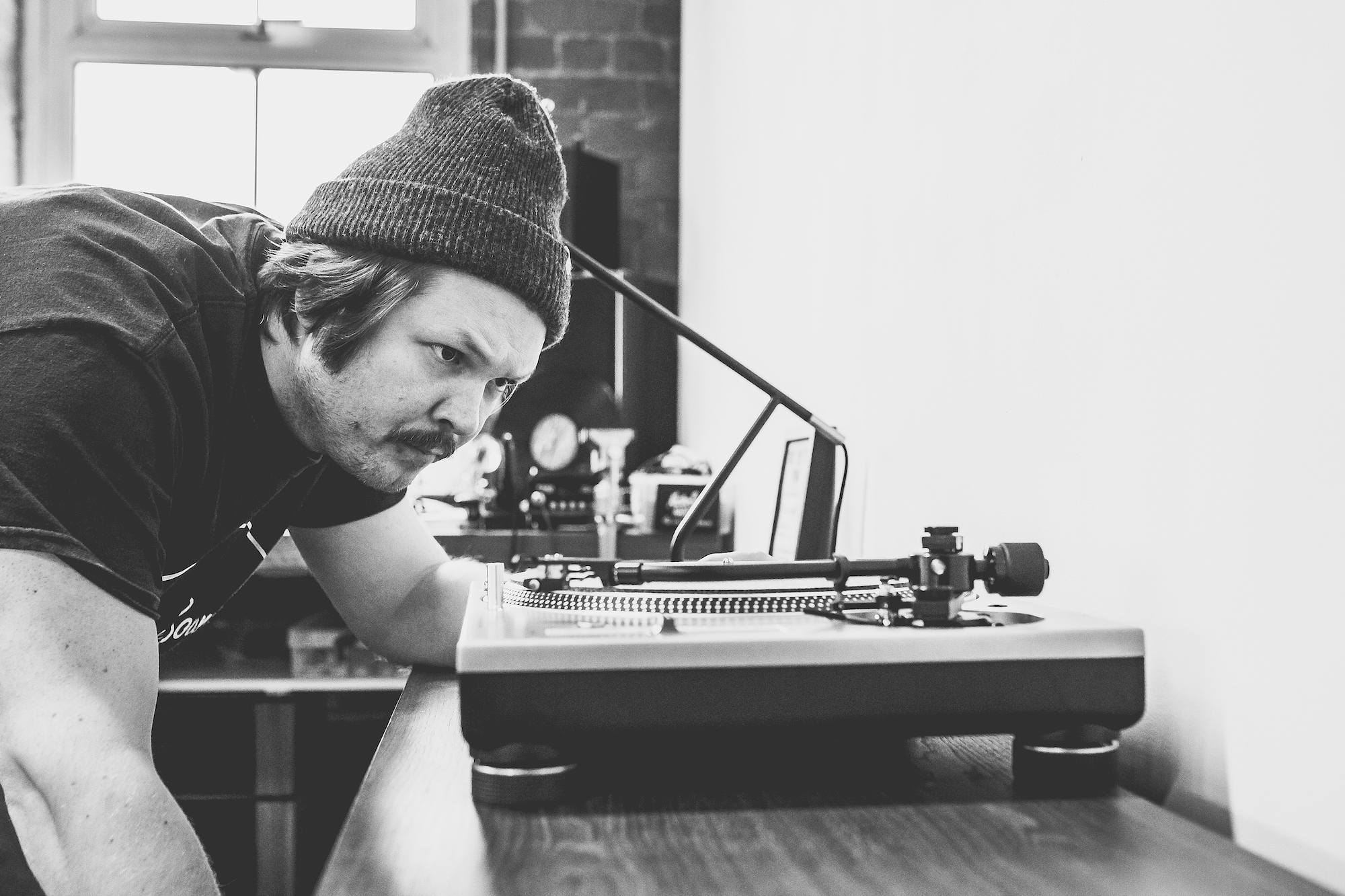 The sonic approach to the Radius 2 and its four-channel counterpart the Radius 4 was to have as transparent a sound as possible. But when it came to expanding the range with the recently-released Radius 4V, Shaw and Rigby-Jones sought to create a mixer with a defined sound as well as a broader set of tools aimed at satisfying the gigging DJ market. As well as replacing the high-pass filters with three-band EQs, each channel also has its own valve, which can be glimpsed glowing red behind a grill on the front panel. It's here the Radius 4V attains a distinctively warm sound before you move on to the master EQ isolators.
"When we put the valves in we could focus on where we wanted to contour the sound," explains Rigby-Jones, "so we've got a transparent signal path before and after the valves. That way we can maximise the valves, which was a deliberate effort to actually create a mixer with a sound."
"At the same time we wanted to retain as much of the original feel and ethos of the mixer as possible," he adds. "One of the things I think is really nice about the MasterSounds range, when I look back on all of the mixers we did with Allen & Heath and didn't do, is that we have a complete commonality. If you're used to using a Radius 2 you can use a Radius 4V and feel pretty much at home with it. It's got this common heritage to it."
There is a sense that the design process behind MasterSounds mixers is geared towards lasting products rather than relentless rehashes. As a case in point, the circuitry components of the Radius 2 and 4 received an update as a result of research and development on the Radius 4V, including the introduction of Burson V6 Classic amplifiers. You can read a full list of the tweaks here, but on the surface, the mixers are fundamentally the same products they were on initial release. Shaw and Rigby-Jones seem more concerned with refining the existing designs rather than pushing new products into the marketplace where they're not needed.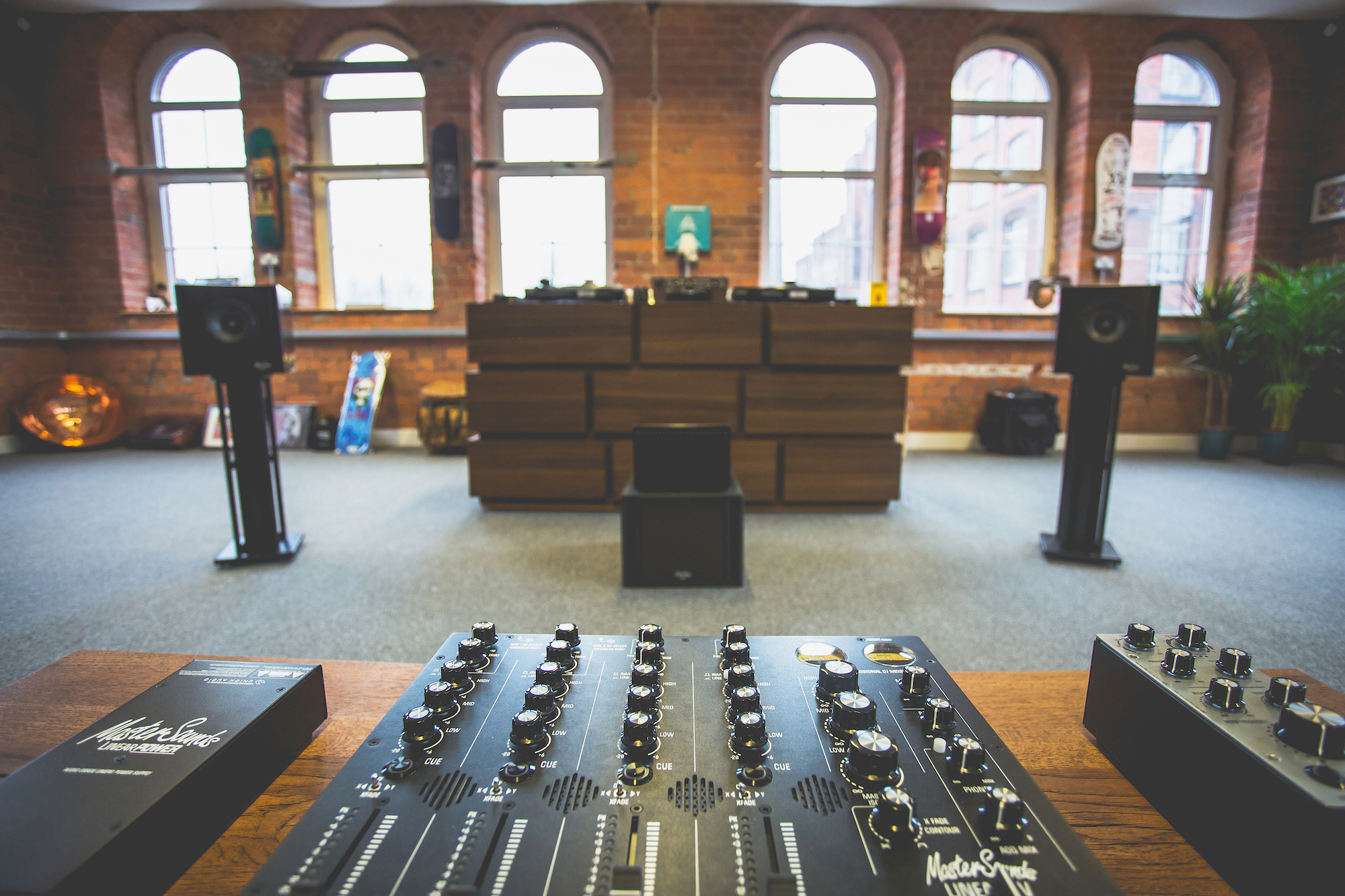 A notable facet of the latest incarnation of the MasterSounds range is the external FX unit, which was developed in response to users of the Radius 2 and 4 enquiring about suitable effects to use with the built-in aux sends and returns.
"Guitar effects, foot pedals and things, just don't work properly with our mixers," explains Rigby-Jones. "You can get them to integrate if you mess around, but the connections aren't ideal and the levels don't properly match. A lot of them tend to get easily overloaded once you start putting a line level through them."
Opting to design their own FX units, the resulting device is a natural aesthetic match for the Radius 4V, but its operation is certainly deeper than the purist, simple sensibilities of the mixers. There are eight different effects overall, ranging from pitched and non-pitched delay to reverbs, which are only selectable via a rotary control with an LED light indicator. That alone takes some time to learn, while the parameters such as delay or decay time, feedback, and effect filtering require a mixture of practice and intuition to master. As it turns out, this was the fundamental idea behind the unit's interface.
"I think one of the joys of the FX unit is that it doesn't have any auto BPM so it doesn't track the BPM of the source going into it," explains Shaw. "I liken it to learning how to play a pair of turntables. It takes a little bit more time to get into the groove. It's a real piece of equipment. So many DJ-based effects now are all quantised to certain quarter or half notes, and you can just press it and it does it. Where's the learning in that? With digital technology nowadays you don't have to think about anything, and that's quite sad to me really."
It's true that the MasterSounds FX takes some getting used to – the delay times alone can be a guessing game until they come into the mix, and when you're working with rhythmic music that can lead to some loose, unpredictable results. For those seeking precision, it may not be the perfect choice, but in those fluttering echoes and errant feedback tails there is a greater chance of excitement and the elusive happy accident. Certainly when playing dub or ambient music, the opportunity is there to create wild new textures to mix in and out of, teasing the FX in and out on the aux sends even if the channel rotary is down. At first it can feel awkward and a little chaotic, but with experience the scope for expression is far greater.
Both Shaw and Rigby-Jones emphasised the desire to create an FX unit that didn't dominate the sound of the mixer, and with a little practice it gets easier to apply the effects more subtly. However, there's also plenty of range in the feedback levels and filtering to create some bold strokes if so desired. That control partly comes from the filter frequency dial, which doubles up as a level control for the FX.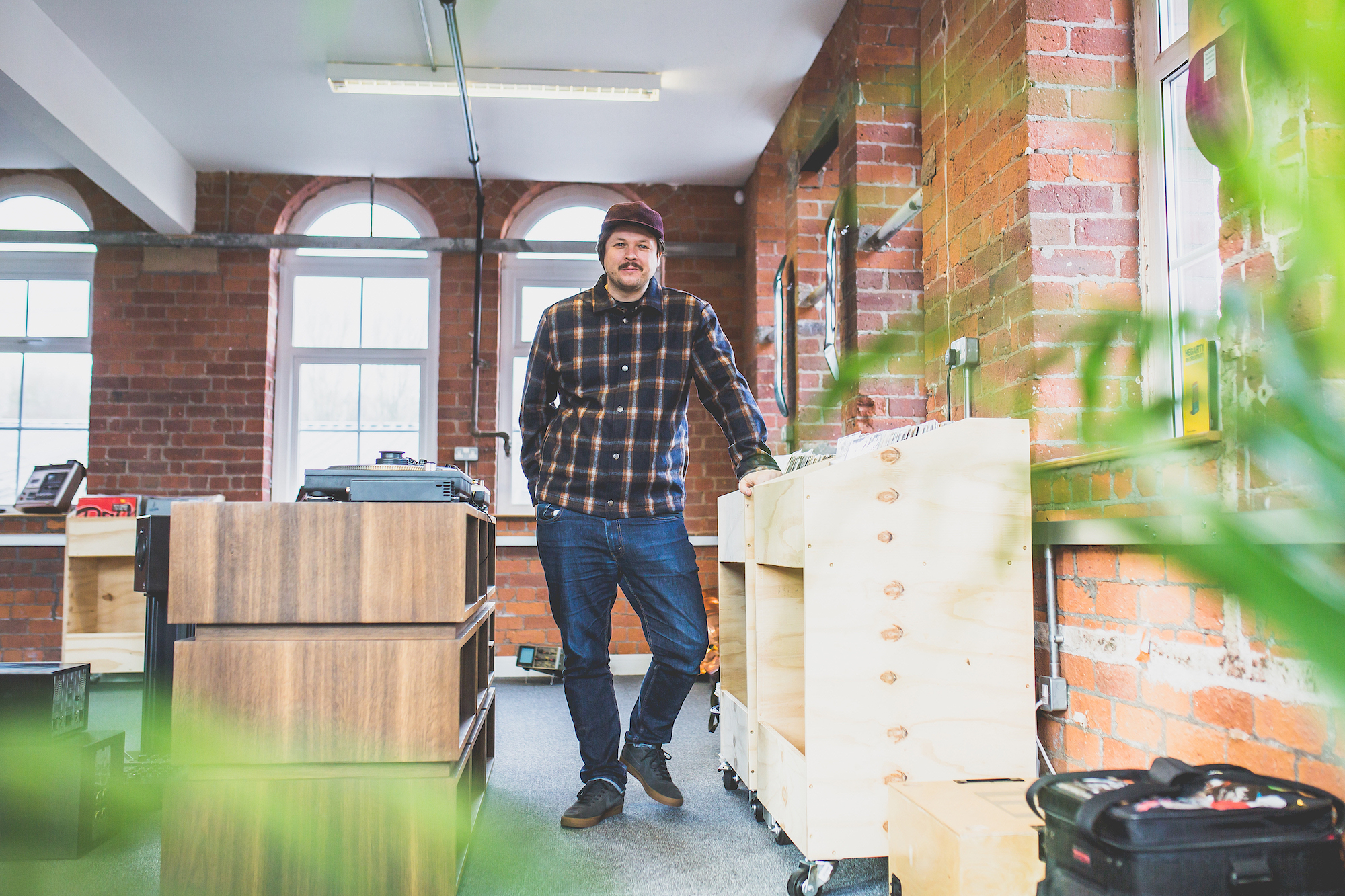 The resonant filter itself, which can be switched between low, high and band pass modes, applies to the whole mix buss, meaning it can't be used on an individual channel in the mix. It's a shame not to have the convenience of an effect, which any Allen & Heath Xone user will be well used to, especially with a filter that sounds this good, but the practicalities of the design meant it wouldn't be possible to have an individual filter on each channel (it needs to be an insertable effect). Instead, the filter can be used globally, and after a little time the application finds its way into your practice beyond simple Theo Parrish-emulating hi-pass, low-pass flaring. During a transition with a messy clash of hi-hats, having the opportunity to roll off all the top end, while blending from one track to the next, added a degree of smoothness to the mix.
The Radius 4V, or indeed the rest of the MasterSounds range, won't be to everyone's tastes. It speaks to old-world technology – even beyond the analogue circuitry and the honey-coated valve sound, the layout, the resistance on the dials, and the loosely defined qualities of the FX unit all reference a time before the convenience of digital. Some people will miss that functionality, not least when they're aiming for specific technical qualities in their DJing. For Rigby-Jones, this project represents something like coming full circle for someone who started out as a vinyl DJ in Cornwall in the late '70s.
"I've always been an analogue engineer," he explains, "but when I was working at Allen & Heath we were really the first major manufacturer to embrace digital DJing. We released Xone:3D way ahead of anybody else getting into controllers, but nowadays, because of my association with Ryan, I've completely gone back into vinyl again. The latter part of my DJing career I was generally using CDs and then a computer, and I hadn't looked at vinyl for a long, long time. Then with MasterSounds the whole thing has crept up on me, until now, it's like the only way to DJ is if you're playing with vinyl."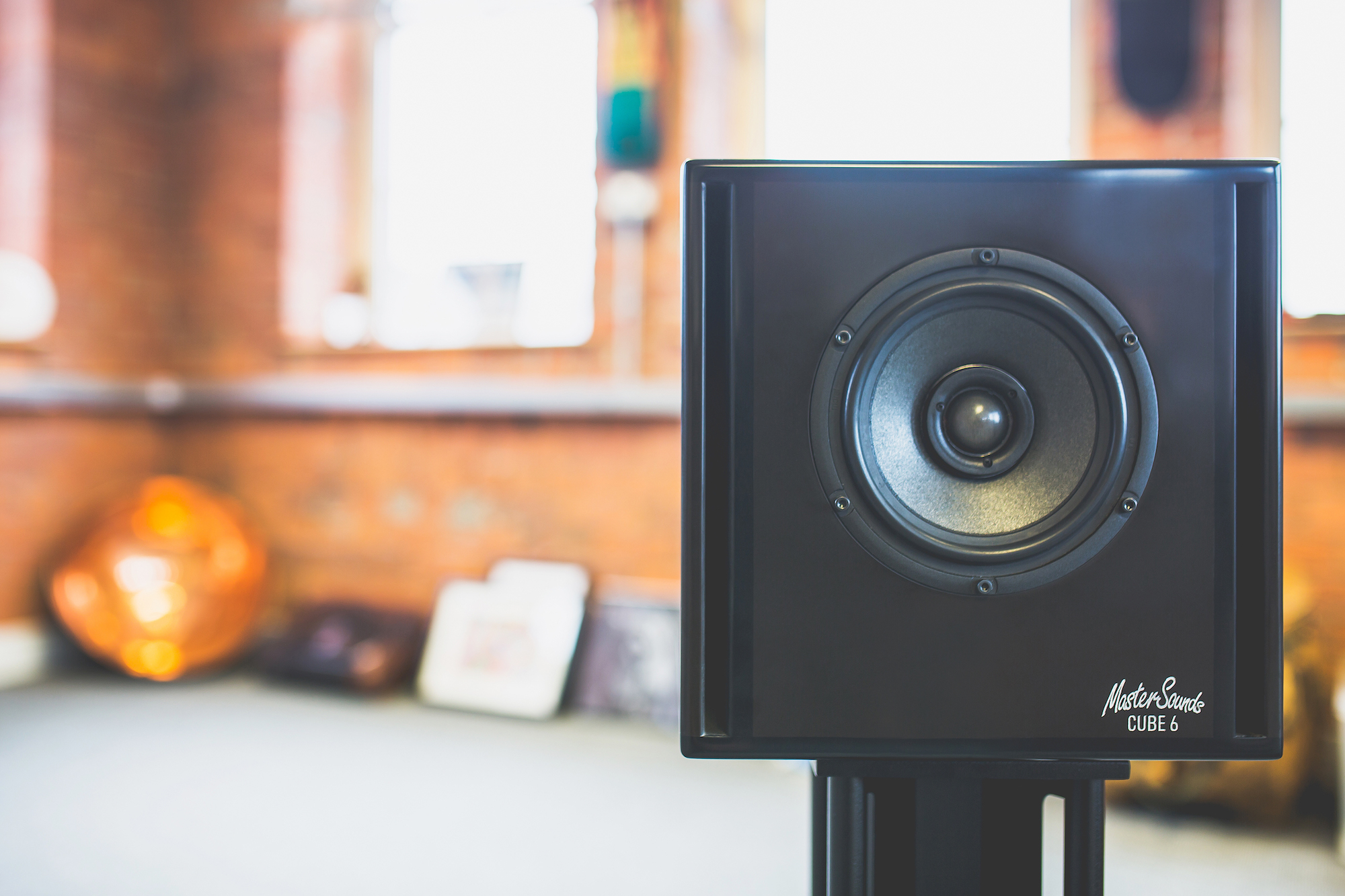 It's reassuring to know that even those at the forefront of mixer technology can be susceptible to the whimsical nature of music formats. At its heart, MasterSounds is a project that chimes with plenty of other like-minded souls. Shaw seems emboldened by the warm reception of his designs to date – the next step sees MasterSounds linking up with Leicester-based high-end audio manufacturers TPI for a range of power amps, loud speakers and subwoofers to complement the existing mixers and refurbished turntables. If the same obsessive approach to sound applies, as it no doubt will with TPI on board, it should be something worth listening out for.