Published on
October 8, 2019
Category
News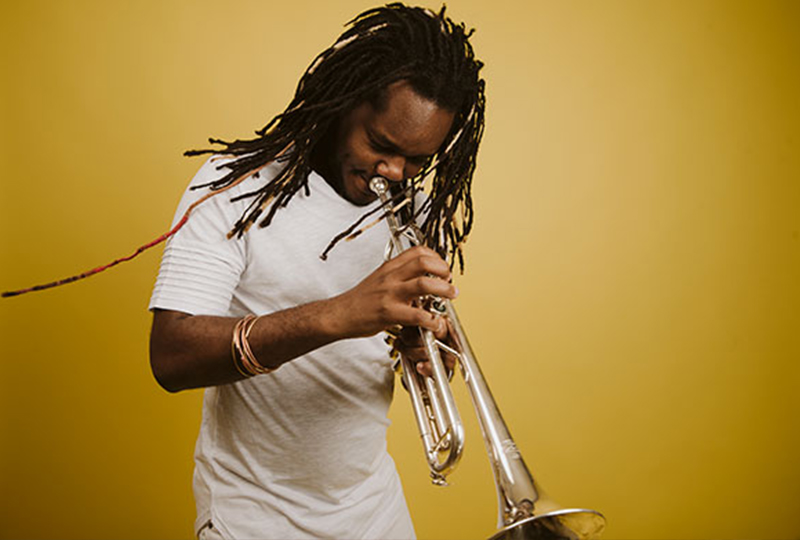 Fusing traditional Cuban rhythms with contemporary electronics.
Trumpet player Yelfris Valdés released his debut album For the Ones… in early October, bringing his jazz experience to play on new compositions inspired by electronic innovators like Jon Hassell.
Drawing on the melting pot of musical ideas and backgrounds that has informed London's jazz-influenced scene, Valdés employed a range of musicians to join him on the album, from Moroccan Guembri master Simo Lagnawi to Senegalese singer Modou Touré.
Synthesising these disparate musical styles, Valdés says he went back to basics, describing the process as "a research work on the frequencies of energy and resonance. To connect with the elements of nature and emotions, I had to focus on music in a more spiritual way."
Marking this inaugural release for Música Macondo records, this short documentary delves into the studio to meet Valdés and the musicians who surround him, to shine a light on the cross-cultural dialogue that underpins the album.
Watch the album above and click here to find out more about the release.
See Yelfris Valdés perform For The Ones… live on 10th October at The Jazz Café.