Published on
September 10, 2018
Category
News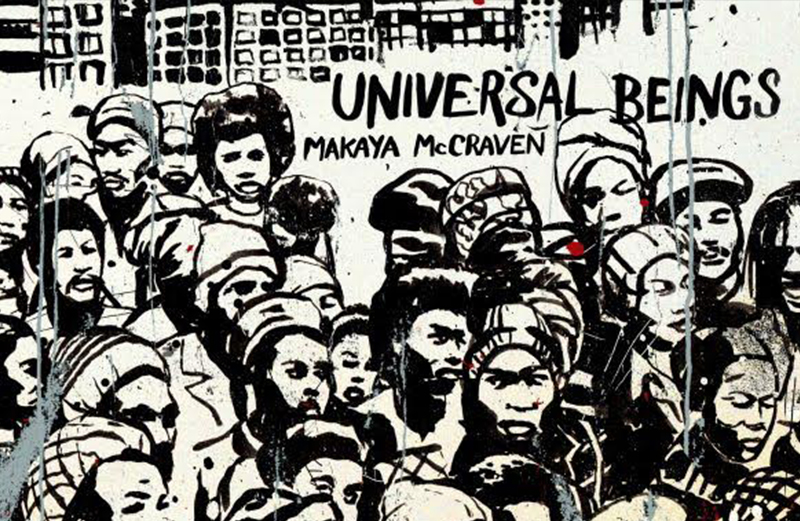 Featuring Shabaka Hutchings, Nubya Garcia and Miguel Atwood-Ferguson.
Drummer and producer Makaya McCraven has announced the release of new album Universal Beings this October via International Anthem.
Read more: London x Chicago x Johannesburg: The new international jazz triangle
McCraven's third studio album, Universal Beings follows In The Moment (2015) and Highly Rare (2017) and was recorded during four live performances in Chicago, London, NYC and LA, before being post-produced, edited and arranged by McCraven in Chicago.
The first session took place in Queens, New York at H010, with Brandee Younger on harp, Dezron Douglas on bass, Joel Ross on vibraphone and Tomeka Reid on cello.
Days later he recorded the second session at Co-Prosperity Sphere in Chicago, with Shabaka Hutchings on saxophone, Tomeka Reid on cello, and Junius Paul on bass.
McCraven hosted the third session in London at Total Refreshment Centre's upstairs studio, playing with 3 musicians for the first time: Nubya Garcia on sax, Daniel Casimir on bass, and Ashley Henry on piano.
For the final session McCraven set-up in an LA garage belonging to musician Jeff Parker, with Miguel Atwood-Ferguson on violin, Carlos Niño on percussion, Anna Butterss on bass, Josh Johnson on saxophone and Parker on guitar.
Pre-order a copy here ahead of its 26th October release, listen to 'Black Lion' and check out the track list below.
Tracklist:
1. A Queen's Intro
2. Holy Lands
3. Young Genius
4. Black Lion
5. Tall Tales
6. Mantra
7. Pharaoh's Intro
8. Atlantic Black
9. Inner Flight
10. Wise Man, Wiser Woman
11. Prosperity's Fear
12. Flipped OUT
13. Voila
14. Suite Haus
15. The Newbies Lift Off
16. The Royal Outro
17. The Count Off
18. Butterss's
19. Turtle Tricks
20. The Fifth Monk
21. Brighter Days Beginning
22. Universal Beings