Published on
August 22, 2017
Category
News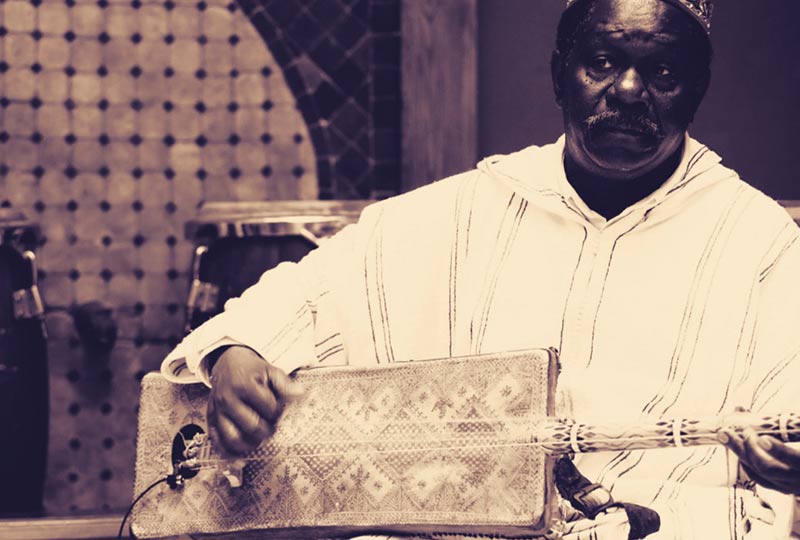 Solo fare from storied Pharoah Sanders and Floating Points collaborator.
Moroccan Gnawa musician Maalem Mahmoud Gania's hypnotic Colours of the Night LP is being released on vinyl for the first time by Hive Mind Records.
Read more: Raw and obscure 45s from Moroccan record vaults reissued
Gnawa is an ancient traditional Moroccan spiritual music, characterised by its trance-inducing rhythms, and still widely popular today.
Gania, considered one of the world's best Gnawa musicians, was a master of the sintir – a three-stringed, Moroccan bass lute. Prolific within his own country, releasing on Tichkaphone, La Voix El Maaraf and Sonya Disquesm as well as western labels and musicians, Gania truly traversed genres during the course of his 45 year career. The musician worked with everyone from jazz great Pharoah Sanders (on collaborative 1994 record The Trance Of Seven Colours) to electronic musicians Floating Points and James Holden (on 2015 EP Marhaba).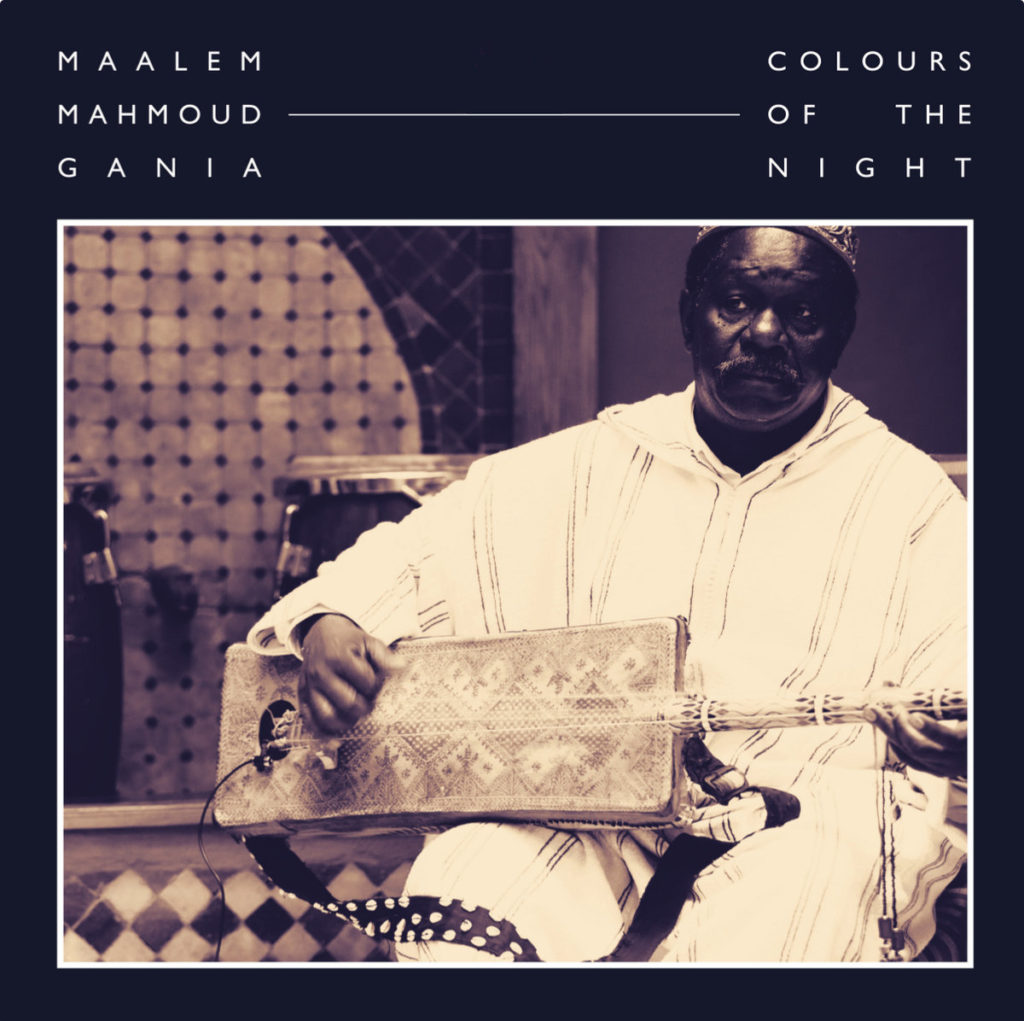 Its first release outside of Morocco, Colours of the Night features the final studio recordings from Gania, and comes on double vinyl along with digital download.
Pre-order a copy here ahead of its September 2017 release, and listen to track 'Shaba Kouria' below.