Published on
December 12, 2019
Category
News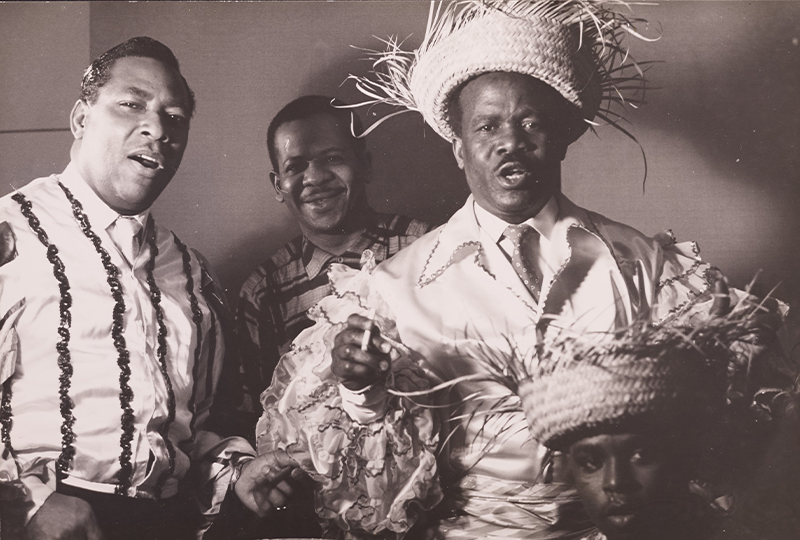 Referencing his time at Belgium's 1956 World Fair, his touring experiences and the rise of Fidel Castro.
Smithsonian Folkways is reissuing Lord Invader's Calypso Travels this January.
Read more: Our 30 favourite reissues of 2019
Rupert Westmore Grant was born in San Fernando, Trinidad, and active within the island's calypso music scene from the 1930s.
He took his name from a suggestion from his tailor: "you should call yourself Lord Invader so when you go up to the city you be invadin' the capital."
Calypso Travels saw Lord Invader focusing his attention on contemporary affairs of the time, referencing everything from the rise of Castro to the arrival of the Little Rock Nine during the desegregation of the American public school system.
Calypso Travels was the final album Lord Invader recorded before his death, and was produced during the 1960s in New York City, by Smithsonian Folkways' founder Moses Asch. The LP has been remastered from its original tapes for this new reissue, featuring replica liner notes.
Head here for more info in advance of its 31st January release, check out the tracklist and a selection of archival photos below.
Tracklist:
1. Me One Alone
2. As Long as it Born in My House (Lieutenant Joe)
3. Beautiful Belgic
4. My Experience on the Reeperbahn
5. Auf Wiedersehen
6. Crisis in Arkansas
7. Fidel Castro
8. Carnival
9. Te We
10. Beway
11. Cat-O-Nine-Tails
12. Steel Band War
13. Women Trying to Rule