Published on
August 13, 2013
Category
News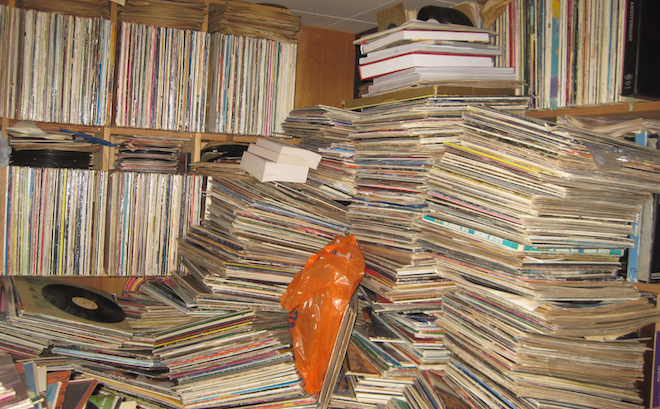 You know it's bad when you can't find the toilet any more.
Following last week's photos of an abandoned record warehouse, we stumbled upon these images of another abandoned property, stuffed to the seams with records. Owned by a 68-year old collector, the two story house was jammed with a quarter of a million records that took 6 months to clear.
Posted on Canada's Audiophile Records blog, details of the excavation describe how the house was initially impenetrable. "It was impossible to enter the house. The Bathroom and shower were also full of Records. We didn't know it was the bathroom until we came upon a toilet", before concluding with some reassuring words for those collectors getting premonitory visions: "Don't worry folks, most of you don't have anything to worry about!"
Among them were 20,000 mint condition rockabilly 45's which are being sold off on Audiophile Records' eBay site.
Check out more photos HERE.