Published on
July 14, 2015
Category
News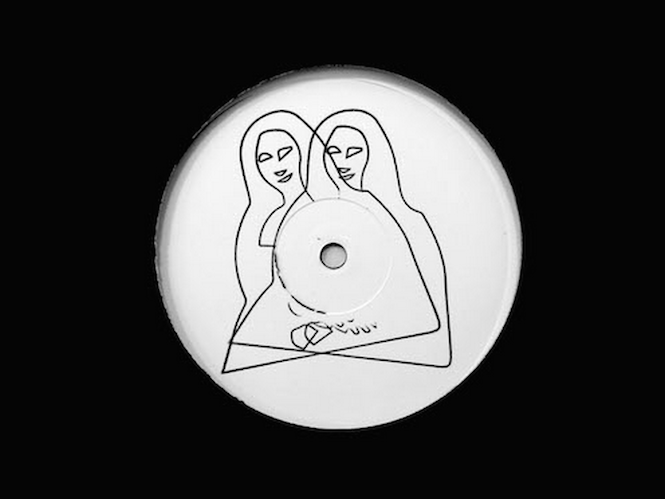 Music from LoneLady, Sun Araw, The Congos and Eleanor Friedberger is available now on limited edition deluxe vinyl.
Building on his 2013 project Station to Station, Doug Aitken's month-long, building-wide, art intervention at the Barbican is now halfway in.
For the duration of the event, The Vinyl Factory has created The Vinyl Factory Recording Studio to provide a space for musicians and artists to experiment and improvise. Music recorded in the studio is then pressed to vinyl via our on-site vinyl manufacturing unit The VF Press.
This week, records by LoneLady, Sun Araw, The Congos and Eleanor Friedberger are hot off the press.
Each record comes in a limited run of 300 and features screen printed and handcrafted ink artwork by Fraser Muggeridge Studio. Order copies from VF Editions and scroll down to listen to the records.
---
LoneLady – "Fear Colours"
Price: £20 / Buy
Inspired by the post-punk legacy of her hometown, Manchester, England, as well as classic college rock of the '80s and early '90s Lonelady's Julie Campbell began her forays into art punk by making four-track recordings with her guitar and drum machine. 'Fear Colours' has been remixed by Stephen Mallinder from Wrangler, the supergroup formed on the fringes of electronica.
---
Sun Araw, M. Geddes Gengras and Raw Power Band – "Soul Terrain"
Price: £20 / Buy
In 2011, Los Angeles musicians and friends Sun Araw and M. Geddes Gengras traveled to Portsmore, Jamaica to work with The Congos, the reggae vocal group responsible for the legendary 1977 album Heart of the Congos. From their magical time collaborating with the original members of The Congos and immersing in the local lore was born an album of song and praise, ICON GIVE THANK. The collaboration continued over over the next two years with live shows in London, New York, and along the Station To Station railways. "Soul Terrain" captures the Sun Araw, M. Geddes Gengras, and the enlisted muscle of The Raw Power Band finding a groove not dissimilar to those captured on ICON GIVE THANK and coloring the live celebration.
---
Eleanor Friedberger – "Shivers" (Boys Next Door cover)
Price: £20 / Buy
Eleanor Friedberger, originally known as one half of the brother-sister duo, The Fiery Furnaces, has now released two solo albums and is defining her status in the indie world. This recording is a cover version of 'Shivers', a song written by Rowland S. Howard for Nick Cave's first band Boys Next Door, who subsequently became The Birthday Party.
---
The Congos – "Fisherman"
Price: £20 / Buy
The Congos are a reggae vocal group from Jamaica which formed in mid -1970s and have been active until the present day. They recorded their popular album 'Heart of the Congos' with Lee Scratch Perry.