Published on
August 31, 2021
Category
News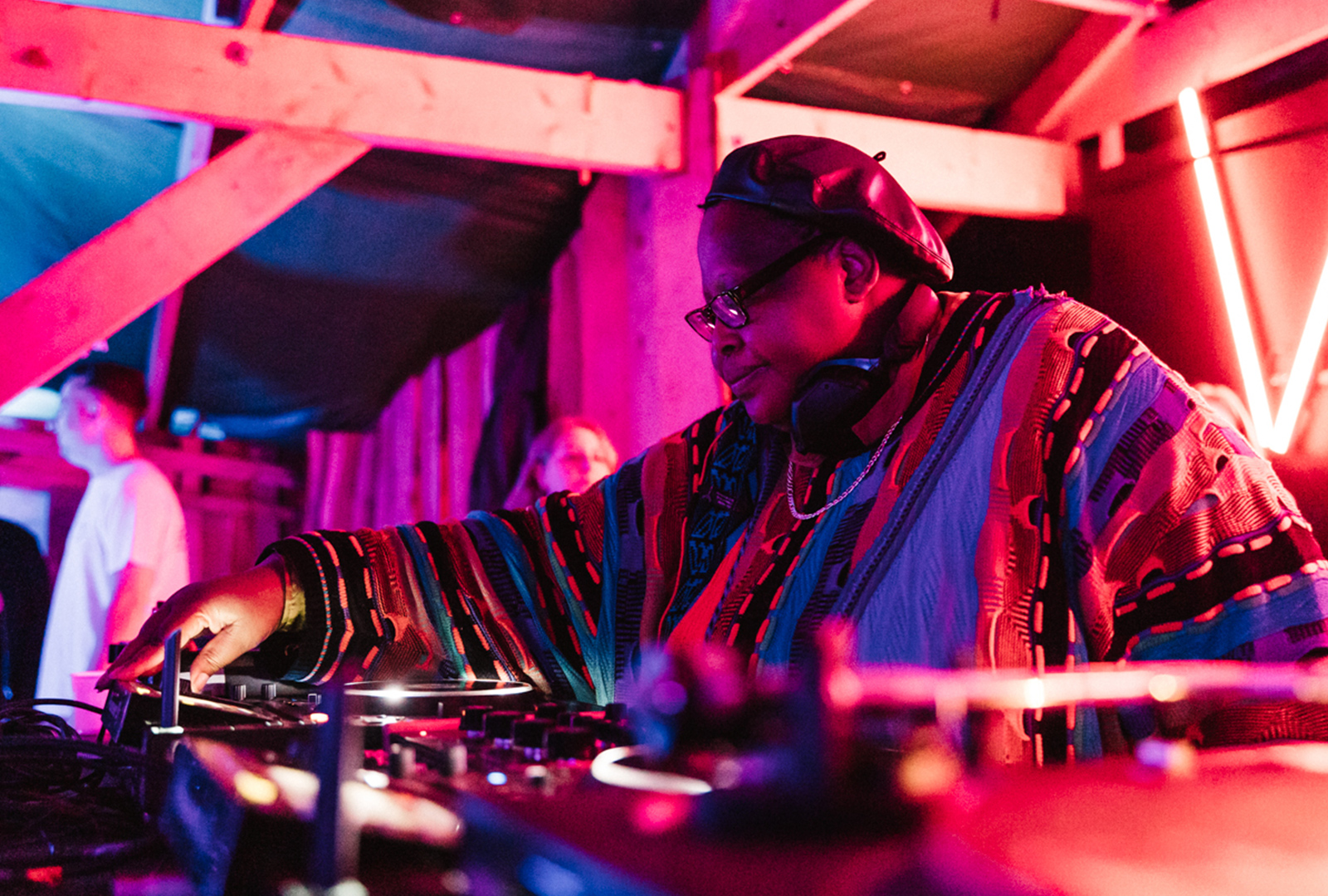 A bubbling, dance floor masterclass with Afro and Latin-influenced house and broken beat.
Lakuti has shared a new mix on Helfetica's latest Worldwide FM show, ahead of her appearance at Body Movements festival in London.
A champion of inclusivity both on and off of dance floors, and a pivotal, joyous figure in music culture for decades, she is a true sonic polymath.
Speaking about her approach to mixes, Lakuti shares: "there is always a sense of funk that permeates, and most importantly a sense of hopefulness in the music. It could be a new record that inspires me, or an old record that I have not heard for a while, or an old track that is new to me."
The show also includes highlights from We Out Here 2021 – with tracks by Missy Elliott, Joy O, Armand Van Helden featuring Roland Clark, Tim Reaper, and more.
Photo by: Rob Jones for Khroma Collective, c/o We Out Here 2021.