Published on
August 26, 2021
Category
Features
Sounds and scenes from the fields.
You know the drill. It's day four of a festival, and you're running on the fumes of fumes.
Well, in the case of We Out Here 2021, you're running on the wings of top-tier sets including, but not limited to: SHERELLE, Fabio & Grooverider & MC GQ, Dennis Bovell, Josey Rebelle, Lakuti, Charlie Dark, Dan Shake, Cherri Flava, Joy O, DJ Flight, DJ Storm & Black Eye MC, Yazmin Lacey, Nubya Garcia, Novelist & Steam Down,  Emma-Jean Thackray, Thundercat, and Children of Zeus.
The miniscule number of port-a-loos are full, the will to move is waning, and the keeper of the vibes is half asleep in a bush clutching what appears to be the same pint of warm beer he's had since noon.
But you must continue. Not only because it's the first festival you've been to in nearly two years, but because this is the way.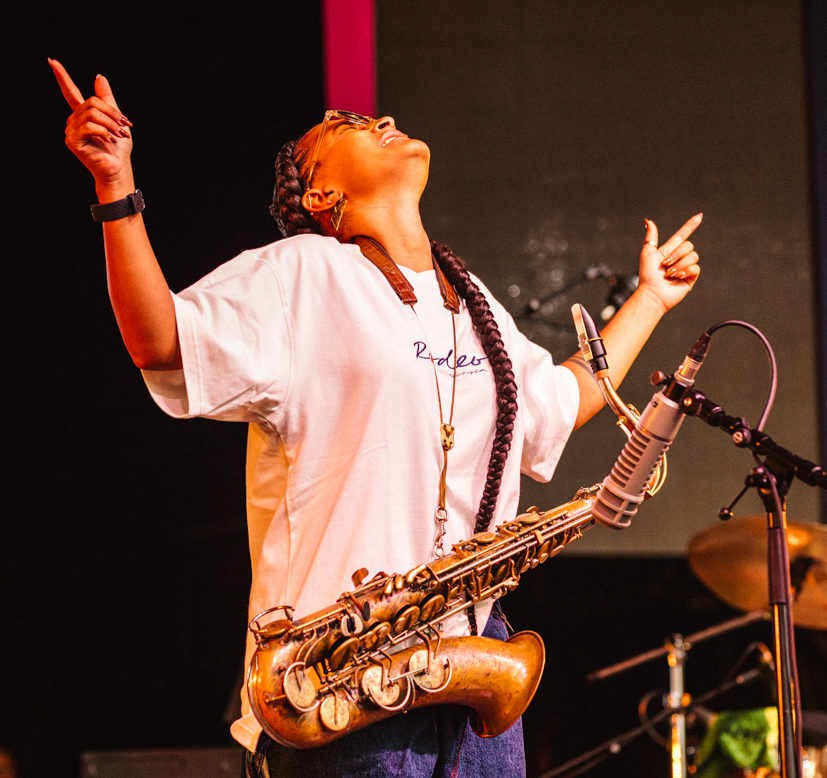 Enter the festival closing set, arguably one of the toughest slots, owing to the seriously depleted ability of the attendees to 'av it'.
Done right, and the crowd will transcend to a land of goosebumps, and halcyon-hued nostalgia. Nostalgia for the hours and days that have just barely passed, nostalgia for the people, clubs, dance floors, and spirits we have lost over the past two years, nostalgia for music – our sanctuary, our life.
You'll forget all about the faffs – the extremely first world problems of any large-scale gathering – and think back to several moments of WOH 2021: a forest enclave zipped tight with crisp techno and electro, mixed whip-sharp, courtesy of the don Josey Rebelle; bass-fuelled rumbles of a lake-side set-up packed to the gills to witness SHERELLE truly bossing those speakers in her 160+ bpm element; the soul-affirming glow of Dennis Bovell letting his singularly betwiching roots and reggae flag fly – cackawing while the sun shone down on his exclusive dubplates; joyful beacon Charlie Dark busting moves on wwfm's airstream truck amidst effusive boogie and neon-synthesizer records beamed out to your aerials…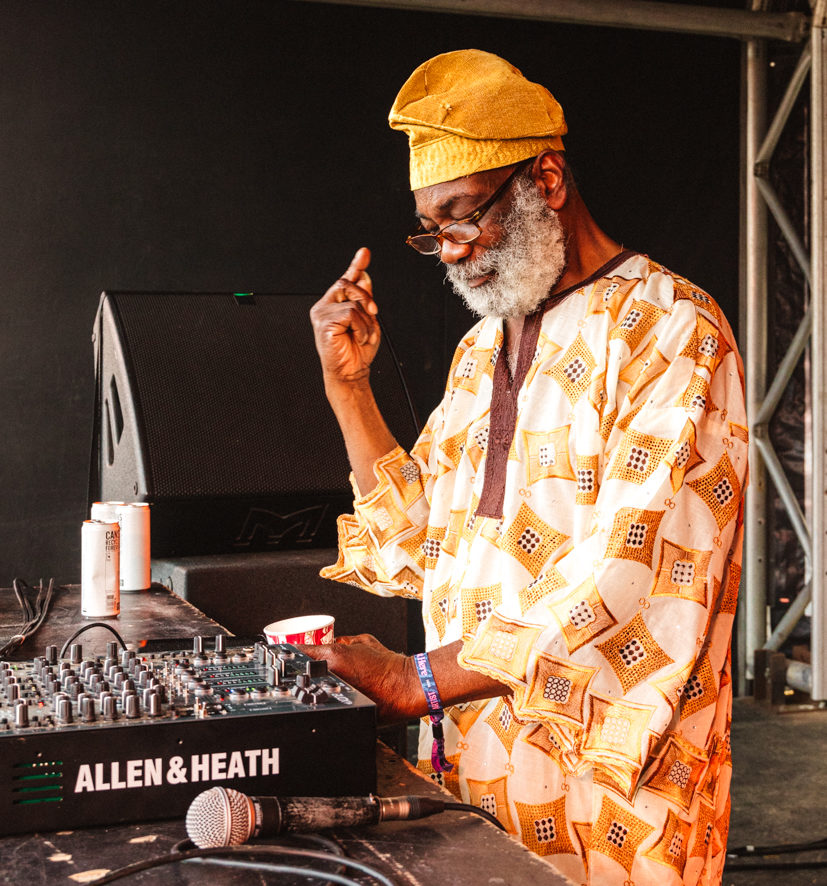 To experience music surrounded by friends and strangers again is a privilege relatively few know this year, and to be so uplifted by such a range of artists and DJs curated across a weekend at WOH is a privilege rarer still.
Back to that closing set though, eh?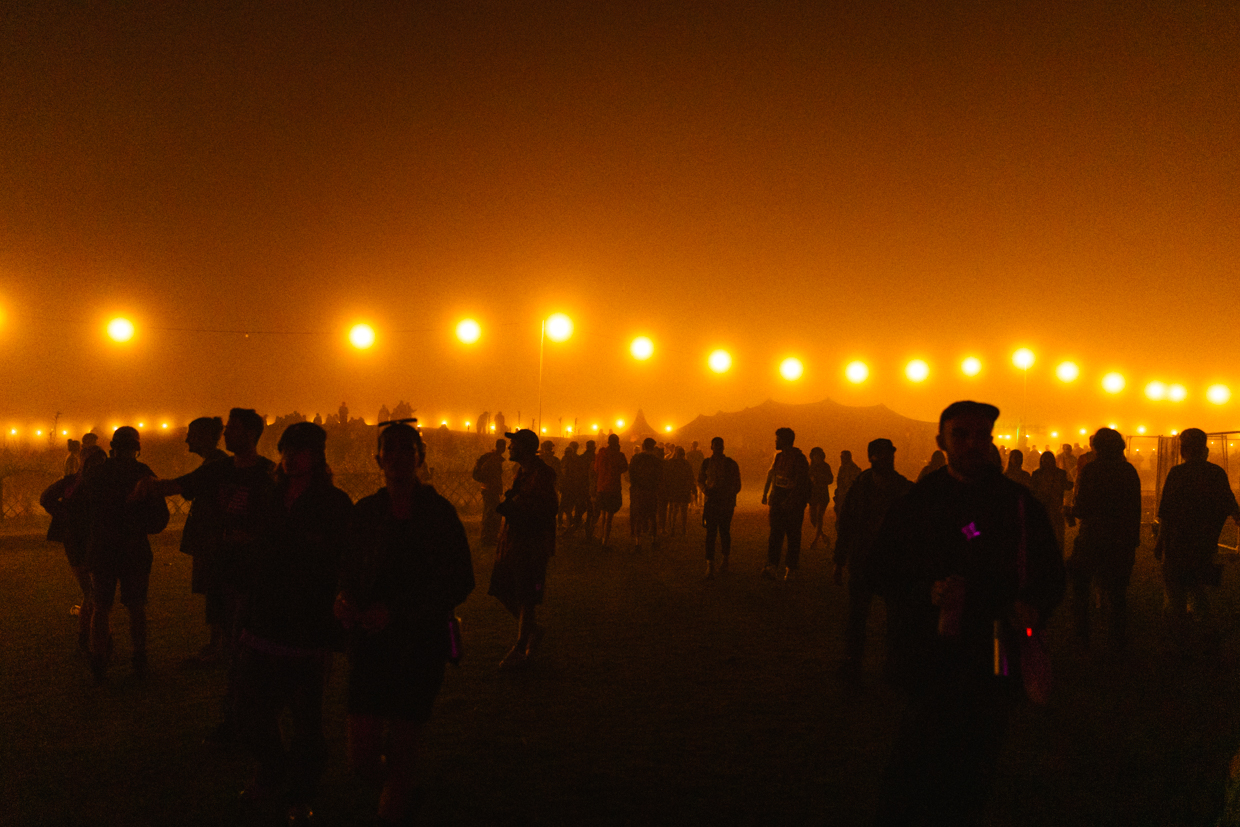 Enter Global Roots aka Thristian Richards, stepping up to the challenge, and very much delivering, swaying atop a Woodland stage that one night before had seen the legendary Lakuti laying down dance euphoria.
In four hours, Thristian wove all-time classics, underground cuts, and beloved, Worldwide family favourites from the house and techno spectrum into that enigmatic entity: a perfect festival closing set.
Photos by: Rob Jones for Khroma Collective.