Published on
May 14, 2013
Category
News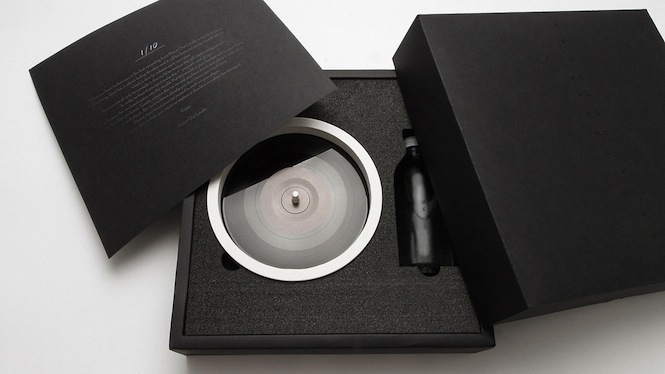 A wooden record? Pah! Swedish indie band Shout Out Louds released a DIY ice record last year that actually plays. At least for a while.
The first single off their upcoming album Optica, "Blue Ice" is perhaps the world's first record with a playing time dependent on room temperature. As Stockholm ad agency TBWA's art director Alex Fredlund told Co.Design, "The concept isn't that complicated, since the song is about fading love… But to actually make a record out of ice was a different story." [via Co.Design]
It's probably also the only record around that is packaged before it's even been created, with ten lucky recipients receiving a space-age DIY kit, complete with mould and water. All you have to do is freeze it.
Watch and listen below:
While this may be a bit of a gimmick, Amanda Ghassaei's 3D printed and laser-cut wooden records certainly aren't. Read our interview with her here.