Published on
March 8, 2019
Category
News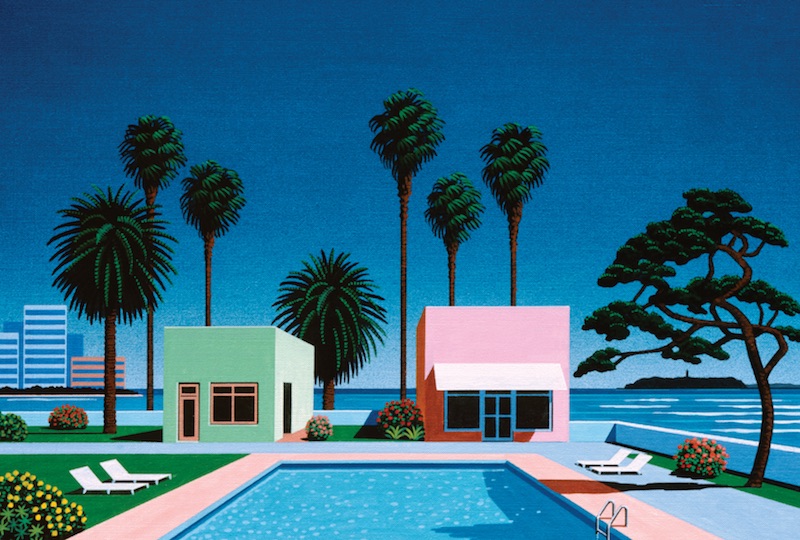 Featuring Haruomi Hosono, Minako Yoshida and Hiroshi Sato.
Light In the Attic will release the first ever fully-authorized overview of Japanese City Pop outside Japan, this May.
Read next: The meticulous design of Japanese environmental sounds
Pacific Breeze: Japanese City Pop, AOR & Boogie 1976-1986 traces the honey dew harmonies, techno pop oddities and smooth jazz sounds of a country in the midst of rapid technological and economic ascendency.
The collection features Haruomi Hosono, who has recently been subject of a reissue series on LITA and household names like Taeko Ohnuki and Minako Yoshida, alongside lesser known artists Hitomi Tohyama and Hiroshi Sato. Sato's electronic exotica Orient was reissued by WeWantSounds last year.
The compilation is adorned with a newly commissioned cover painting by Tokyo-based artist Hiroshi Nagai, whose images of West Coast resorts and '80s Americana were a feature of many of the original albums.
Compiled by Andy Cabic (Vetiver), Zach Cowie (DJ & music supervisor) and Mark "Frosty" McNeill (dublab), the collection comes in several shapes and sizes, with a lavish LITA edition also including a 24"x 24" art print and a 30" x 60" beach towel of Hiroshi Nagai's cover art.
Pre-order the black and coloured vinyl editions here ahead of its release on 3rd May, and check out the artwork and tracklist in more details below.
Tracklist:
1. Tomoko Soryo – I Say Who
2. Taeko Ohnuki – Kusuri Wo Takusan
3. Minako Yoshida – Midnight Driver
4. Nanako Sato – Subterranean Futari Bocci
5. Haruomi Hosono – Sports Men
6. Izumi Kobayashi – Coffee Rumba
7. F.O.E. – In My Jungle
8. Akira Inoue, Hiroshi Sato, Masataka Matsutoya – Sun Bathing
9. Hiroshi Satoh – Say Goodbye
10. Yukihiro Takahashi – Drip Dry Eyes
11. Masayoshi Takanaka – Bamboo Vender
12. Shigeru Suzuki – Lady Pink Panther
13. Haruomi Hosono, Takahiko Ishikawa, Masataka Matsutoya – Mykonos No Hanayome
14. Yasuko Agawa – L.A. Night
15. Hitomi Tohyama – Exotic Yokogao
16. Tazumi Toyoshima – Machibouke