Published on
November 16, 2017
Category
News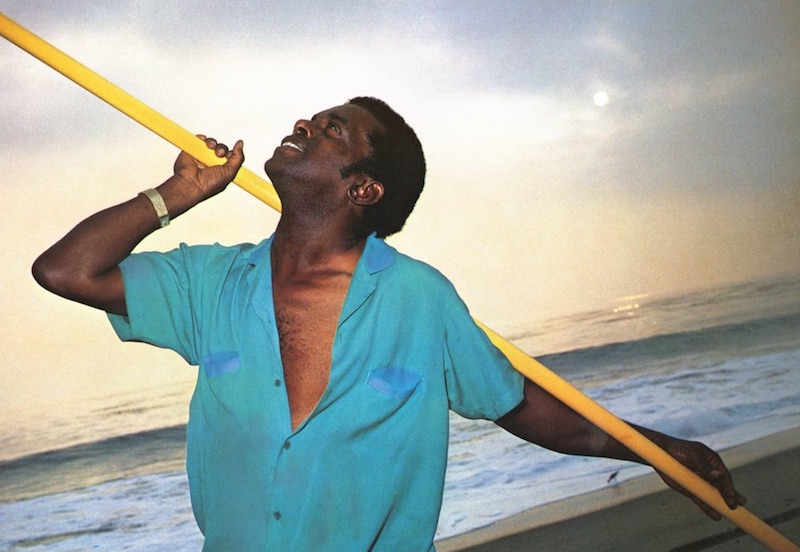 One of six Be With reissues on the way, including Aretha Franklin and cult skater Tommy Guerrero.
Responsible for the first ever release on maverick reissue label Be With Records, Leon Ware returns to the label for Rockin' You Eternally, just months after the soul icon passed away.
Responsible for co-producing Marvin Gaye's I Want You and penning classics for Michael Jackson, Minnie Riperton, Bobby Womack and a host of the era's most iconic soul artists, Ware also released a number of highly sought after solo albums, of which Rockin' You Eternally is perhaps the most timeless.
Featuring collaborations with Brazilian pop-soul star Marcos Valle, it was originally released on Elektra in 1981 and is now getting a definitive vinyl reissue.
As is customary of Be With's broad palette, Leon Ware is released alongside a 7″ reissue of Aretha Franklin's 'One Step Ahead' (as heard on 2017 Oscar winner Moonlight and Mos Def's 'Ms Fat Booty') backed by deep soul classic 'I Can't Wait Until I See My Baby's Face'.
Keeping things strictly sexy, next up it's Michael Wycoff's two-step and Loft classics 'Looking Up To You' and 'Diamond Real' (Tee Scott dub), straight to 12″ vinyl.
Also available on 24th November, Be With are also bringing back The Autumn Defense's Circles, the sophomore orchestral pop and folk LP from Wilco's John Stirratt and Pat Sansone.
Finally, dropping on 8th December, is a double pack of cult skater Tommy Guerrero's A Little Bit Of Somethin' and Soul Food Taqueria original compositions.
Originally released on Mo' Wax, Be With describe the albums as "strikingly beautiful and instantly addictive, a kind of funk-fuelled, melody-driven, groove-based magic."
Follow the links above to find out more about each release and preorder your copies.