Published on
January 25, 2022
Category
News
Featuring 33-tracks with music by Skee Mask, Ana Roxanne, Or:la, Lady Blacktronika, Mala, Vynehall himself, and more.
Leon Vynehall is at the wheels of the latest instalment in fabric's fabric presents mix series, released this March.
Read more: The cinematic world of Leon Vynehall
The 33-track mix includes tunes from Or:la, Louise Bock, Skee Mask, Mala, N-ERGY, Mosca, Bubas Produçoes, Ana Roxanne, and Vynehall himself.
Vynehall describes it as a "dynamic mix with a cohesive sonic narrative running through it with the club in mind.
It follows SHERELLE's take on the series, in 2021.
Pre-order fabric presents Leon Vynehall here in advance of its 25th March release, check out the artwork and tracklist below.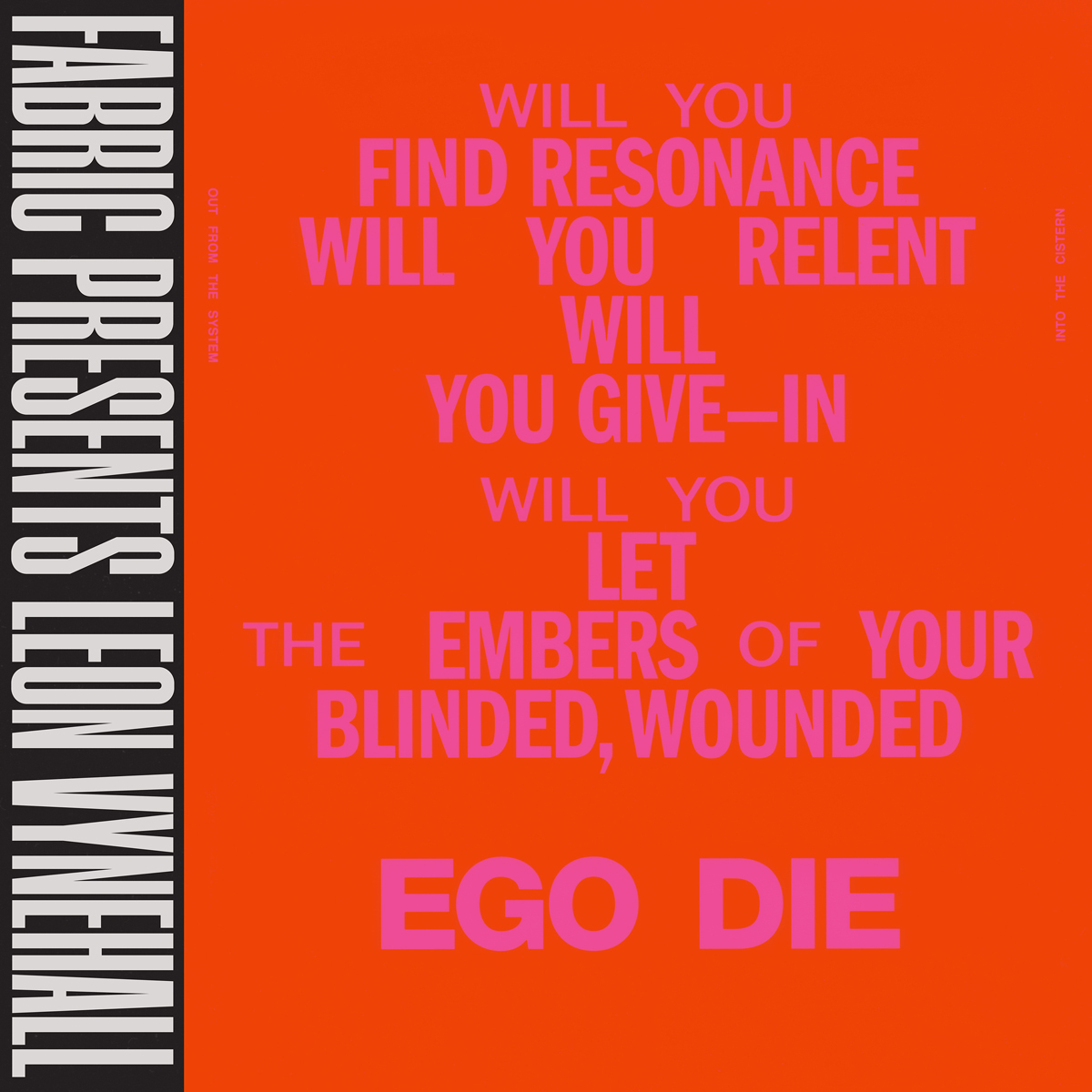 1. Leon Vynehall – Climb Into The Cistern ft Wesley Joseph
2. Zebrablood – Whatcomesup96
3. Newworldaquarium – Star Power
4. Lo Jack – Virgin Traff 22
5. Lady Blacktronika – Good Dick
6. Mute – Never
7. Louise Bock – Horologic
8. Or:la – Allaballa (Exclusive)
9. Pole – Überfahrt
10. Gombeen & Doygen – D'Americana
11. Round Four – Found A Way
12. Woo – Wah Bass
13. Mosca – This Branch Is Weak
14. Steevio – Syzygy
15. A2 – Midsummer Misery
16. DJ Deep & Traumer – La Valle La B (La Deep Mix)
17. DB Selective – Dub Train
18. Wax – Switch
19. Hagan – FWD
20. Bubas Produçoes – Padjinha Pt 3
21. A.k.Adrix – FL Studio, Obrigado
22. Skee Mask – Untitled 279 (Exclusive)
23. Avon Blume – South Bermo (Exclusive)
24. Sector Y – Road To World Cup
25. Innersphere aka Shinedoe – Phunk
26. Gaunt – Raw Cartoon (Exclusive)
27. Piero Umiliani (Zalla) – Produzione
28. Commodo – Scabz
29. Leon Vynehall – Sugar Slip (The Lick) (Exclusive)
30. Mala – Misty Winter ft. Crazy D
31. Ehua – Helios (Exclusive)
32. N-ERGY – The Mad 808
33. Ana Roxanne – Suite Pour L'Invisible
Photo by Ceili McGeever for The Vinyl Factory