Published on
June 13, 2017
Category
News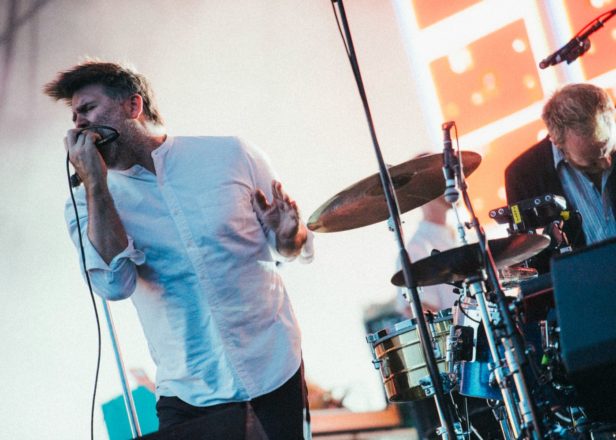 The New York band have also announced a second Brookyln Steel residency.
LCD Soundsystem say that they had no idea about the upcoming vinyl reissues of their four major albums, which were announced yesterday (June 12).
"LCD Soundsystem certainly aren't announcing shit, as they had no idea that these were even coming out," reads a statement issued by the band's publicist, Nasty Little Man. "Just buy the records from DFA [Records], like you have been able to for years."
DFA is the label co-founded by LCD Soundsystem's James Murphy in 2001 and has released every one of the band's albums to date.
It was reported that Rhino Records would be reissuing LCD Soundsystem's self-titled debut, third LP This Is Happening and a pair of live releases, 45:33 and London Sessions. Rhino is the reissue/archive label owned by Warner Music Group.
LCD's statement concludes: "The Rhino press release also describes LCD Soundsystem as "one of the freshest sounds on the London underground scene in the early 2000s" so that shows how seriously anyone should take it."
The Vinyl Factory has reached out to Rhino Records, who have yet to respond to LCD's comments.
Yesterday, the band announced a seven-night residency at Brooklyn Steel, which kicks off on Friday. LCD Soundsystem have just finished recording their highly-anticipated new album.
Photograph by: Jordan Hughes