Published on
November 26, 2018
Category
News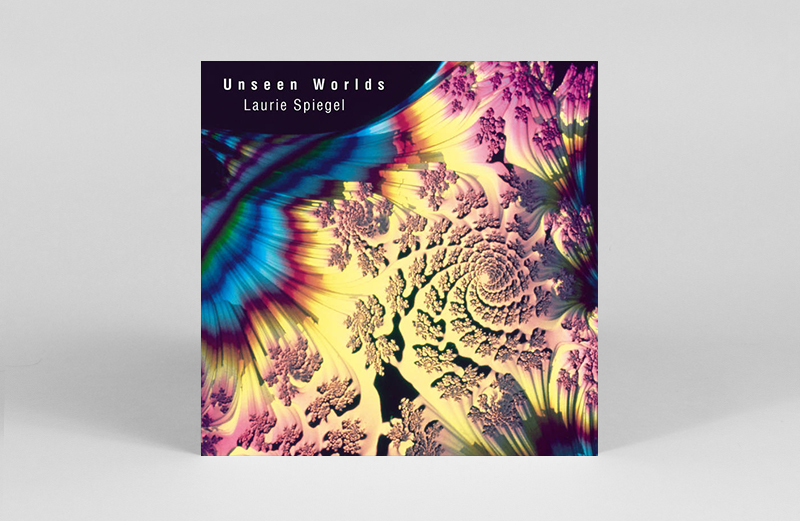 "The work of a sonic explorer whose music can both challenge and caress."
Laurie Spiegel's second album Unseen Worlds will be released on vinyl for the first time, this January via the Unseen Worlds imprint.
Read more: The pioneering women of electronic music – an interactive timeline
Though the album was recorded in 1991, the record label that was due to release it folded before the LP ever came out.
Though Spiegel released Unseen Worlds in a private CD edition in 1994, this marks its first ever commercial – and vinyl – release.
"Using computer software she wrote in order to implement a unique musical vision, Unseen Worlds blends the artistic and the technical, the cerebral and the sensual, and revives the virtually abandoned tradition of electronic music," shares writer Craig Anderton.
"Unseen Worlds is not so much based on melody and rhythm as it is on textures, pulses, and sonic environments. Sometimes dark, sometimes light, its drama pulls in the adventurous listener who wants to take a musical journey."
Spiegel's 1980 debut LP The Expanding Universe will also be reissued in January, as part of a new edition containing 15 previously unreleased tracks from the album's recording session.
Pre-order a copy of Unseen Worlds here ahead of its 18th January release, listen to 'Three Sonic Spaces II' and check out the track list below.
Tracklist
1. Three Sonic Spaces I
2. Three Sonic Spaces II 03:22
3. Three Sonic Spaces III
4. Finding Voice
5. The Hollows
6. Two Archetypes: Hall of Mirrors – I
7. Two Archetypes: Hurricane's Eye – II
8. Sound Zones
9. Riding the Storm