Published on
March 6, 2017
Category
News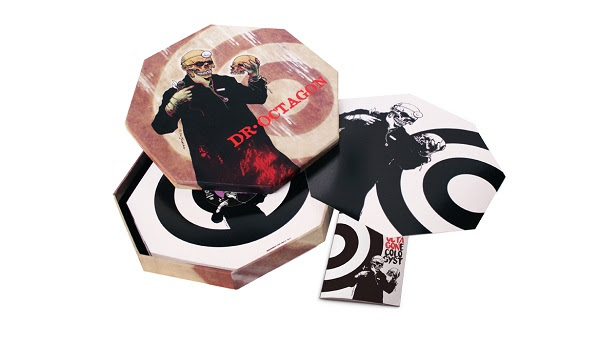 Housed in a bespoke octagonal box.
Produced by Dan The Automator, Kool Keith's Dr. Octagonecologyst will be given a deluxe reissue including five unreleased songs via Get On Down.
Following the adventures of a homicidal, time-travelling surgeon and gynecologist, the album remains one of rap's oddball classics. Keith says, "Other groups might have needed to be on drugs to attempt a record like Dr. Octagon, but I was eating potato chips when we made it. Yoo-Hoos and donuts. It was one big spaceship and everyone was riding. Me and Automator were Mr. Spock and Captain Kirk."
Marking twenty years since the DreamWorks edition, Get On Down have characteristically gone to town with the reissue edition. Presented across three LPs, including a side consisting of never-before heard songs, the 28-track set will arrive in an octagonal box with the original Pushead cover artwork and a forty page liner notes booklet.
Due in May, place pre-orders here and check out photos in the gallery below: