Published on
August 10, 2017
Category
News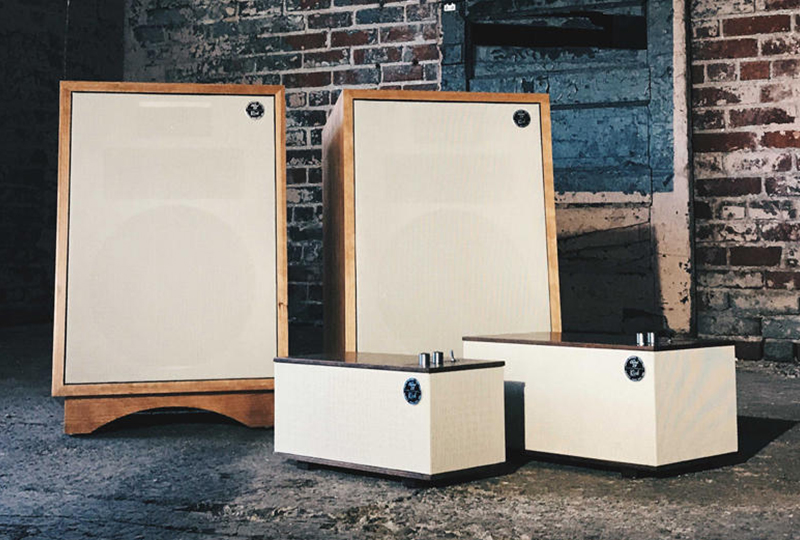 They come with 'free' vinyl too.
Klipsch speakers are partnering with Capitol Records to release a special edition speaker range celebrating 75 year of both companies in the music industry: the Capitol One, Capitol Three and Heresy III.
Read more: From the tin shed to The Loft: How Klipsch became the world's most iconic speaker brand
"Klipsch and Capitol Records, two iconic voices both celebrating over seven decades of bringing sound to life, partner to honour and pay tribute to the integral role music plays in shaping our lives" says Klipsch.
The speakers, which all "feature mid-century modern design" – come in two finishes: blonde with tan woven grill cloth or black with salt and pepper cloth. Each purchase also comes with discount code for a 'free' vinyl, buyers must cover the cost of shipping and handling though.
The Capitol One ($249) is a semi-portable speaker that features bluetooth compatibility alongside analog audio input, and an 8-hour rechargeable battery. It features a single 4.5-inch woofer, and two 2.5-inch full-range drivers.
The larger Capitol Three ($399) features a 5.25-inch woofer, two 2.50 inch drivers, switchable line-level/phono-stage RCA input, and a USB input.
The Heresy III ($1300 each) features a 12-inch woofer, horn-loaded Titanium diaphragm midrange and high frequency compression drivers, with a wood housing that's handmade and signed.
Head to Klipsch's site for more info, and check out the list of 'free vinyl' that comes with speaker purchase below.
1. Clifford Brown New Star on the Horizon
2. Hank Mobley Hank Mobley Quartet
3. Jackie McLean Capuchin Swing
4. Marvin Gaye & Donald Byrd Where Are We Going
5. Miles Davis Miles Vol. 2
6. Sonny Rollins Newk's Time
7. Sheila Jordan Portrait of Sheila
8. Miles Davis Young Man With A Horn
9. Miles Davis Enigma
10. Thelonius Monk Genius of Modern Music Vol. 2