Published on
October 31, 2019
Category
News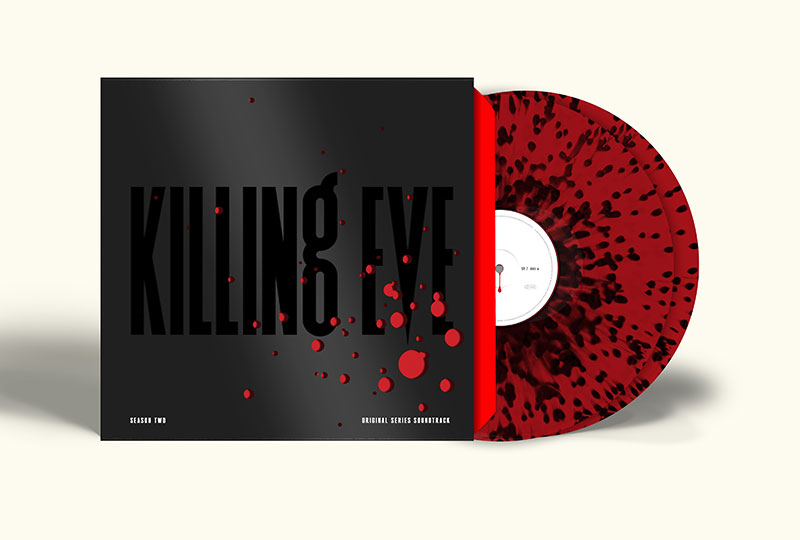 On blood splattered vinyl.
The soundtrack to BBC drama Killing Eve is being released this December via Heavenly Recordings.
Read more: The inexorable rise of vinyl soundtrack releases
DJ turned film composer David Holmes has curated his favourite tunes from Killing Eve's two seasons, with tracks coming from Cigarettes After Sex, Unloved and more.
Written by Phoebe Waller-Bridge and starring Sandra Oh with Jodie Comer, the hit BBC show revolves around MI5 agent Eve Polastri who develops an obsession with Russian assassin Villanelle.
Separated by season, the new release comes on blood splattered vinyl.
Head here for more info in advance of its 13th of December release, check out the box set and tracklist below.
Tracklist:
Season One
1. Unloved – Sigh
2. Anna Karina – Roller Girl
3. Unloved – After Dinner
4. Psychotic Beats – Killer Shangri-Lah
5. Unloved – This Is The Time
6. Unloved – Devil's Angels
7. The Troggs – Evil Woman
8. Unloved – Cry Baby Cry
9. Cigarettes After Sex – K
10. Unloved – Bill
11. Cat's Eyes – Girl In The Room
12. Unloved – Fail We May Sail We Must
13. Unloved – Danger
14. Unloved – Xpectations
15. Unloved – Sombre
16. Ètienne Daho – Voodoo Voodoo
17. Unloved – When A Woman Is Around
18. Brigitte Bardot – Contact
19. Unloved – Crash Boom Bang
20. Unloved – Unloved 7
21. Unloved – We Are Unloved
22. Unloved – If
Season Two
1. Unloved – It's Not You, It's Me
2. Fabienne Delsol – I'm Gonna Haunt You
3. Unloved – Damned
4. Poppy Family – Where Evil Grows
5. Unloved – Remember
6. Fireflies – She's My Witch (Edit)
7. Unloved – Tell Mama
8. Le Volume Courbe – Born to Lie
9. Unloved – I Could Tell You But I'd Have To Kill
10. Unloved – Her
11. Unloved – Lee
12. Jane Weaver – Modern Kosmology
13. Dalida – Vai Tu Sei Libero
14. The Delmonas – Dangerous Charms
15. Ramases – Screw You
16. Jacqueline Taieb – La Plus Belle Chanson
17. Willeke Alberti – Vlinder Van Een Zomer (Angel Of The Morning)
18. Bertrand Belin – Comment ça se danse
19. Cigarettes After Sex – Opera House