Published on
September 25, 2017
Category
News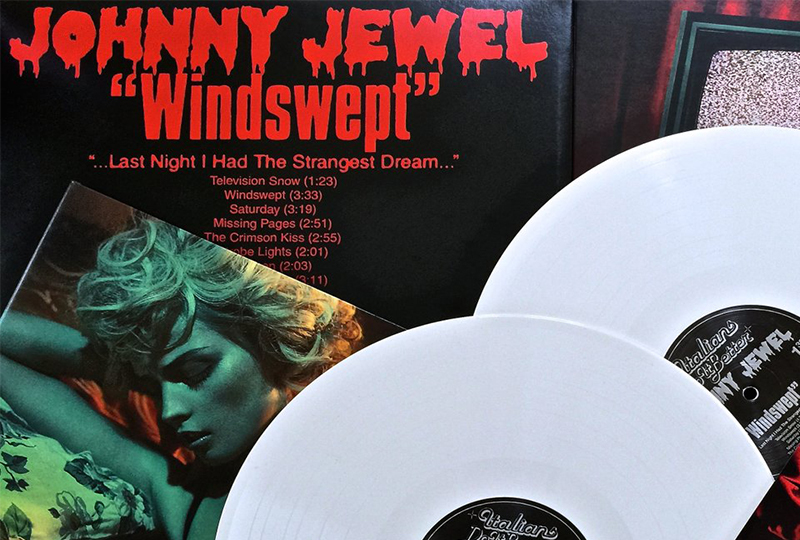 Featuring the Desire song 'Saturday' from Twin Peaks.
Multi-instrumentalist and composer Johnny Jewel's LP Windswept has been released by Italians Do It Better.
Read more: 10 essential records that show how Ennio Morricone revolutionised the film soundtrack
The album features music from Jewels' other projects, including Desire's 'Saturday' which appeared on Twin Peaks, as well as The Chromatics' 'Blue Moon' cover.
Available on white coloured vinyl and limited to 1,000 copies, a "cherry red" 1,000 copy variant of Windswept has already sold out.
Order a copy here, listen to 'Windswept' and checkout the track list below
Tracklist
1. Television Snow
2. Windswept
3. Saturday
4. Missing Pages
5. The Crimson Kiss
6. Strobe Lights
7. Heaven
8. Slow Dreams
9. Insomnia
10. Motel
11. Between Worlds
12. The Flame
13. Stardust
14. Blue Moon